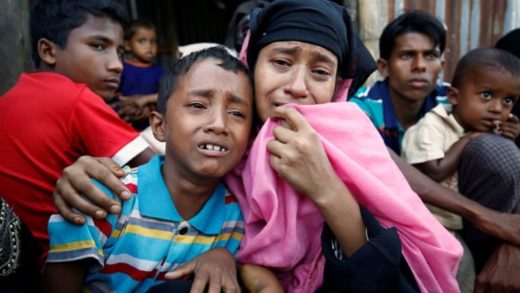 The UK will allocate an additional 16 million dollars to assist Rohingya refugees, who have been forced to leave Myanmar for the neighbouring Bangladeshi city of Cox's Bazar.
UK International Development Department said in a press release Monday: "today's announcement of £12 million for the Rohingya crisis is providing urgently needed food now and ensuring more lives are not put at risk when international funding starts to run out in February 2018."
The extra financial assistance was announced by UK International Development Secretary Penny Mordaunt during her visit to Cox's Bazar.
"Global funding to support the Rohingya people will only meet urgent needs for the next 100 days – we cannot turn our backs on those trapped in crisis," Mordaunt was quoted as saying in the statement.
Mordaunt said the funding is intended for emergency food, clean drinking water, emergency shelter, essential toiletries and medical help.
According to the press release, the UK has allocated a total of 59 million pounds in financial aid for the Rohingya since late August.
The conflict in Myanmar's Rakhine state between the Rohingya, the Muslim minority, and the Bamar Buddhist majority dates back to the previous century.
Central authorities and the Buddhist population consider Rohingya to be undocumented immigrants from Bangladesh.
The most recent escalation happened in late August, after Rohingya insurgents attacked government security posts.
The attacks prompted a response by Myanmar's authorities, resulting in clashes and the death of hundreds of Rohingyas and forcing thousands of others to flee to Bangladesh.
The situation has been harshly criticised by the global community.

Load more