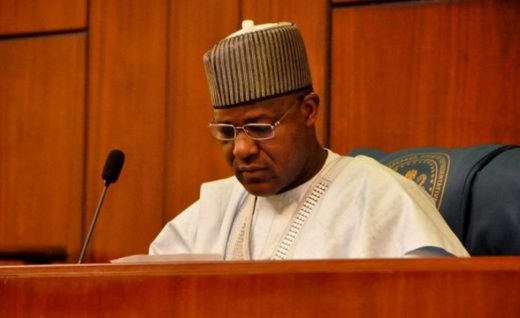 Speaker of House of Representatives, Mr Yakubu Dogara, has reiterated the commitment of the legislature to provide legal framework that will promote effective service delivery by government agencies.
Dogara gave the assurance in Abuja on Tuesday at a two-day public hearing on a Bill to repeal the Prisons Act 2004 and re-enact the Nigerian Prisons and Correctional Service Act.
He said the measure became necessary to make comprehensive provisions for the administration of prisons in Nigeria, adding it would also provide comprehensively for the administration of seven other security agencies.
The public hearing was organised by House of Representatives Committee on Prisons.
Represented by Rep. Pally Iriase, Deputy Chief Whip of the House, Dogara said that the House would continue to ensure that inadequacies in existing laws were addressed.
According to him, the House will continue to demonstrate the willingness to leave no stone unturned in identifying some inadequacies in the existing laws.
The speaker, however, urged government agencies, which the Bills were provided for, to be committed to transparency in the implementation of the laws.
"The agencies whose bills are considered constitute a critical component in our country's security architecture and therefore cannot afford to fail.
"These bills are being considered at a time when the country is facing a deluge of security challenges.
"All hands must, therefore, be on deck to make sure that we overcome these challenges," he said.
Earlier, Chairman of the committee, Rep. Adams Jagaba, had said that the bills sought to address noticeable gaps and obsolete provisions in the existing laws.
Jagaba noted that there were series of complaints over the administration of prison service in the country.
"It is the conviction of the committee that when the bills are finally passed, they will strengthen the existing legal framework and enhance service delivery of the concerned agencies.