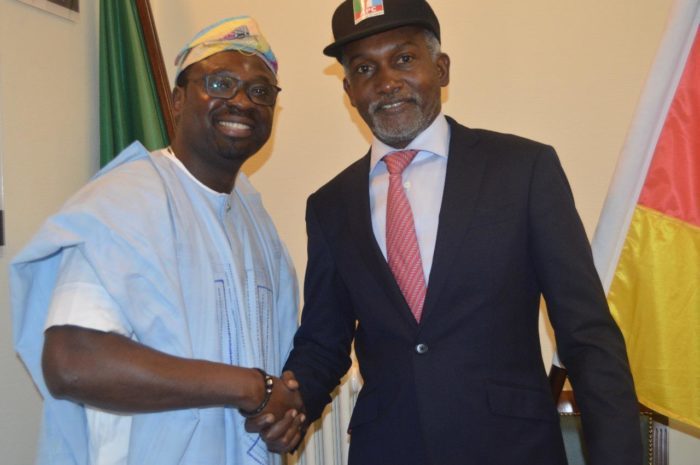 The All Progressive Congress (APC), Germany Chapter has paid a courtesy visit to the Nigerian Ambassador to Germany, Alhaji Yusuf Tuggar.
The delegate of APC members led by the chapter's Chairman Olalekan Ogunwede congratulated the ambassador on his appointment and assured him of the party's readiness to support him in the discharge of his duties in order to have a successful tenure.
Ogunwede also highlighted some of the laudable projects that is being proposed by the chapter in Nigeria and that some had already been executed.
He explained how 20 youths were sponsored in Osun State on vocational training during the Osun State Youth Empowerment Scheme (OYES).
Speaking, Amb. Tuggar stressed the need for organisations in diaspora to align with the visions and plans of the government in order to create prosperous nation.
He enjoined diasporans willing to do business in Nigeria to take the bold step, adding that the present administration led by President Muhammad Buhari was already actualizing his campaign promise of reducing corruption and also about the Presidential Enabling Business Environment Council (PEBEC) which is aimed at creating friendly business environment for existing and prospective businesses.