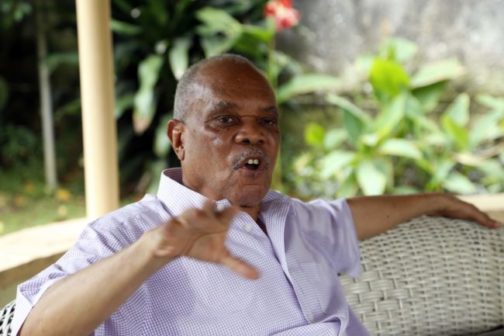 An electricity expert, Mr Omorodion Solomon Uwaifo has blamed the current unstable power supply in the country on the insincerity of previous administrations to resolve the myriads of problems in the power sector.
In an interview with PMNEWS/TheNEWS, Uwaifo said government was not sincere in the privatisation of the sector as most of the distribution companies were sold to their friends.
"I had suggested in 2002 that the FGN should not privatize the entire industry in one fell swoop; I suggested that maybe it should privatize one or two, maybe Lagos and Abuja, to start with and watch how it goes. From the experience we garner from those two places, we can do a better job of privatizing other areas. It was a suggestion, maybe the FGN had its own ideas. I also suggested that three criteria should be the basis for selecting new distribution owners. They are engineering and financial abilities as well as savior faire. I don't think the government followed any of these criteria, as government decided to privatize because they probably wanted to share to their friends," he stated.
To achieve a stable electricity supply in the country, Uwaifo submitted that the power sector is basically an engineering concern and should be filled with technocrats who understand the industry to give it direction.
"An engineering institution should have at the head technocrats that understand that industry to give it direction. I am also saying that if they had a proper NERC headed by an engineer who understands what he is doing, the first thing as I wrote in the book that we are talking about, the first thing they should have done is to make sure that within the first two, three years the distribution companies will be able to deliver.
"Look, a distribution system that has been decaying over the past 40 years is what they sold to Discos and the Discos do not have a programme to redress that situation, they are crying that there are so many power failures and so on and so forth. If I were a Disco, the first thing I would do is to spend the first six months in reclaiming the industry from the thieves," he explained.
For more details read the current edition of TheNEWS magazine at http://thenewsnigeria.com.ng/2017/11/how-electricity-can-be-made-stable-in-nigeria-uwaifo/