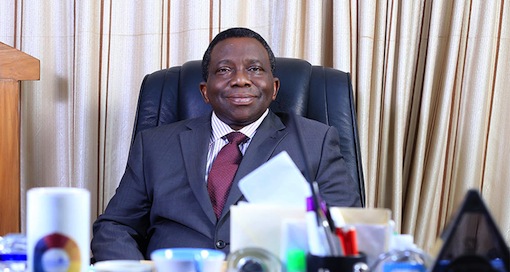 The Minister of Health, Prof. Isaac Adewole, on Tuesday, inaugurated a group of eminent Nigerians as National Advocates for Health (NAH).
Adewole, who inaugurated the group in Abuja, urged members of the group to "help change the narrative on health at different levels in the country."
The minister stressed the need for the advocates to use their influence and network to canvass for improved health service delivery in the country, especially at the
grassroots.
READ: World AIDS Day: Senate to enforce National Health Act in 2018
He also called for the promotion of systems approach to healthcare delivery in Nigeria and promised Federal Government's commitment toward improved, refurbished and repositioned system that would accommodate issues of family planning.
Adewole said looming population was disaster in waiting and called for collective advocacy toward its control.
He added that "we cannot allow our population to double in 2020; I fear its explosion which will lead to more problems. Demographic dividends should be the expectation instead of demographic disasters."
Members of the group of advocates were selected and trained in April 2017 by Health Policy Project, funded by USAID, implemented by a consortium led by The Palladium Group, an NGO in partnership with Federal Ministry of Health.
The HP+ project was implemented in three states in 2017, namely Sokoto, Bauchi and Ebonyi, through the efforts of the advocates, where the states recorded remarkable increase in budget allocation for family planning.
Members of the group have been engaging stakeholders across the country on key issues affecting the health sector, including improved budgetary allocation for health, release of one per cent consolidated budget to Basic Healthcare Provision Fund, allocation of 15 per cent of national budget to health.
The advocates, made up of 26 men and women from different walks of life
had Dr Ibrahim Wada, a foremost Gynaecologist and IVF Specialist, Mrs Moji Makanjuola, a popular Health Broadcaster, Amb. Thomas Dogonyaro, former Ambassador, Mrs Shade Tinubu-Ojo, the Iyaloja-General and many others.

Load more