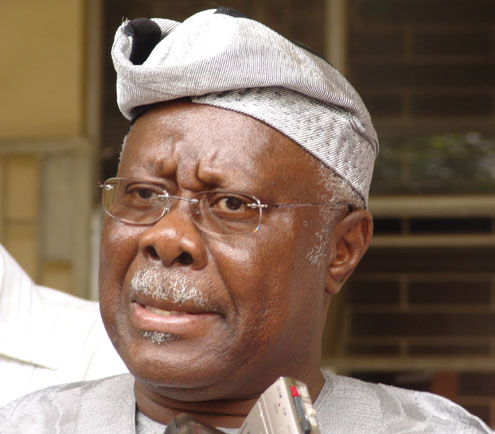 Chief George Olabode, a chairmanship aspirant to the Peoples Democratic Party (PDP)'s Dec. 9 National Convention, has warned against any act that can cause further crisis in party during the event.
Olabode gave the caution at a news conference in Abuja on Wednesday, after submitting his nomination form for the chairmanship race.
He said that the party could no longer afford further crisis, stressing the need to respect its constitution.
"We have to be extremely careful in managing the Dec. 9 convention; we can no longer afford another crisis.
"Impunity and lack of respect for party constitution must not be allowed'', he cautioned..
He said the party could not afford to entrust its leadership in the hands of novices or someone that had not been part of its management team.
The aspirant likened the party to a ship at sea hit with bad weather saying it needed a competent and experienced captain to safely sail it ashore.
The party chieftain said if PDP sank, it could spell doom for the country' democracy.
Olabode said he was fit, experienced and was presenting himself for the service of the party and the country.
Also speaking, Mr Kola Ologbondinyan, who is aspiring to be the National Publicity Secretary of the party, said PDP was at a point where it needed the best hands to run its affairs.
Ologbondinyan said Nigerians were looking up to the party PDP for a viable opposition that would strengthen the nation's democracy and that their hopes must not be dashed.
He said in line with the party's logo, it was time to rebrand it adding "the umbrella shields the people both from the sun and rain."
Ologbondinyan challenged other aspirants to a public debate and said he was the most competent person for the office of the publicity secretary.