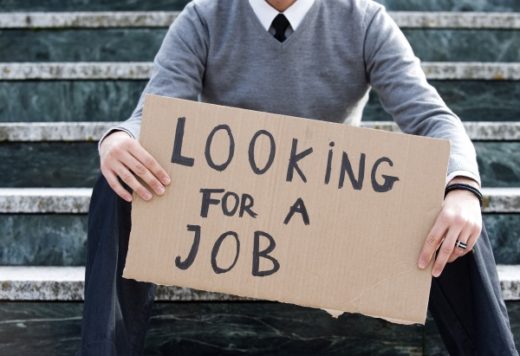 The Central Bank of Nigeria(CBN) says it is partnering Chief Emmanuel Iwuanyanwu Foundation to tackle the lingering unemployment in Nigeria and Imo in particular.
Dr Osita Aniemeka, the CBN Programme Director, said this on Thursday in Owerri when his team visited Chief Emmanuel Iwuanayanwu in his office.
The two partners signed a Memorandium of Understanding on the "New Partnership for Entrepreneurship and Employment Creation (N-PEEC)" programmme.
Aniemeka said the programme would seek to provide a robust new partnership for critical job creation that could drive Nigeria's development indices.
He said the project would also seek to make all Nigerians responsible for job creation, adding that through the programme, unemployed Nigerians would be assisted to start small and medium scale enterprises.
Aniemeka said this would be achieved after adequate Entrepreneurship Development Programme (EDP) and Vocational Training by the Iwuanyanwu Foundation- a non-governmental organisation with CBN –South East Entrepreneurship Development Centre (CBN-SEEDC).
"Small scale manufacturing/SMEs are very critical in our national development considering the current impact of excessive importation on our economy.
"Unemployed youths and students are also going to be trained on industry related skills spanning through the oil and gas, power sector, the agro-allied and the manufacturing, aside others," he said.
Aniemeka said a partnership Investment Fund would be generated from individuals, financial institutions, foreign donor agencies, politicians, social organization, captains of industry, philanthropists and foundations to make the scheme workable.
NAN reports that the agreement was signed by the Coordinator of Iwuanyanwu Foundation, Mr Chinedu Nsofor, and Dr Aniemeka, Programme Director (CBN-SEEDC) on behalf of CBN.
Chief Iwuanyanwu, the Founder of the Foundation, decried the upsurge in youth unemployment, poverty and destitution in Africa.
He said that the worrisome situation had now compelled some Nigerians to migrate to other countries desperately in search of greener pastures with disastrous consequences.
READ: Goodluck was never power hungry – Saraki
Iwuanyanwu recalled the crucial role of agriculture as the mainstay of the nation's economy in the first republic and expressed regret that it was abandoned by all following the discovery of oil.
"Agriculture was honourable and the main stay of the Nigerian economy.
"There were farm settlements and people lived well with it. Other Nigerians engaged in various trades and there was dignity in labour," he said.
The politician said that all hands must be on deck to arrest unemployment through effective and judicious utilization of the nation's natural resources.
"Seeing Nigerians languish in hunger is painful more so when the country is blessed with enough human and natural resources.
"It is time for Nigerians to rise up to tackle the challenge of unemployment.
"CBN and Iwuanyanwu Foundation is embarking on a programme that will change the scepter of life of the people and make them understand that there is dignity in labour.
"Our foundation has a programme to make the people realise that they can be rich without being professors or permanent secretaries," he said.
He enumerated some of the achievements of the foundation to include offering scholarships to thousands of indigent students in post primary schools and universities.
Iwuanyanwu said that by the year 2008, the foundation had offered 10,000 scholarship to university students aside grants and rural infrastructure development.
He said that the foundation also gave cash worth about N6 million to some retired Anglican Church bishops, retired civil servants, old peoples' homes and motherless babies' homes.
Iwuanyanwu commended the CBN on the partnership and urged all Nigerians to work with the government to end poverty in the country.