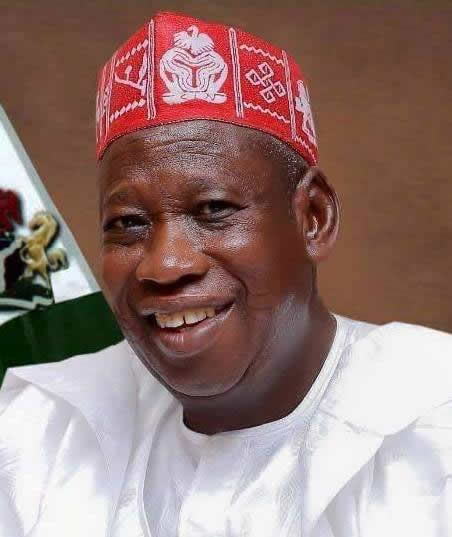 Gov. Abdullahi Ganduje of Kano State on Thursday presented N233.8 billion budget proposal for 2018 to the State House of Assembly for deliberation.
Presenting the budget, Ganduje said out of the total budget, government N151.9 billion was for capital projects while over N89.9 billion would be used for the recurrent expenditures.
He said the estimate tagged 'Budget of Reality' if approved would benefit all residents across the 44 Local Government Areas of the state.
The Governor said that the 2018 budget had increased of over N17 billion over that of 2017, adding that the increase is to ensure that every citizen enjoy the dividend of democracy.
He disclosed that the Ministry of Works and Housing would received the highest amount of N40 billion if the budget is finally approved.
Ganduje added that N21 billion was set aside in the budget proposal for the execution of various projects under the Ministry of Education in order to boosting the sector.
"We also earmarked N36 billion for the Water sector that we planned to use for the provision of potable drinking water and industrial use.
He added that N9 billion was also earmarked for the Health sector due to the importance of the sector.
"In an effort to boost the economy of the state, N965 million was earmarked for the Ministry of Commerce while N10.4 billion was set aside for the agricultural sector.
"We have also proposed N1.9 billion for the Judiciary and N5.6 billion for Transportation sector while Information, Youth and Culture would get N1.4 billion", he said.
READ: Niger assembly returns commissioner nominees list to governor
The Governor disclosed that if the budget is approved, all the 5km roads across the 44 Local Government Areas of the state would be completed to reduce the high rate of accidents being experienced due to the uncompleted roads.
In his remarks, the Speaker, Kano State House of Assembly Alhaji Abdullahi Ata assured the commitment of the House to work with the executive to move the state forward.
He added that the Assembly during its oversight function had noticed the tremendous efforts of the government in executing the 2017 budget.
While commending the state government decommendation for prompt payment of salary despite the recent recession, the Speaker assured that the House would ensure speedy passage of the budget after its final scrutiny.