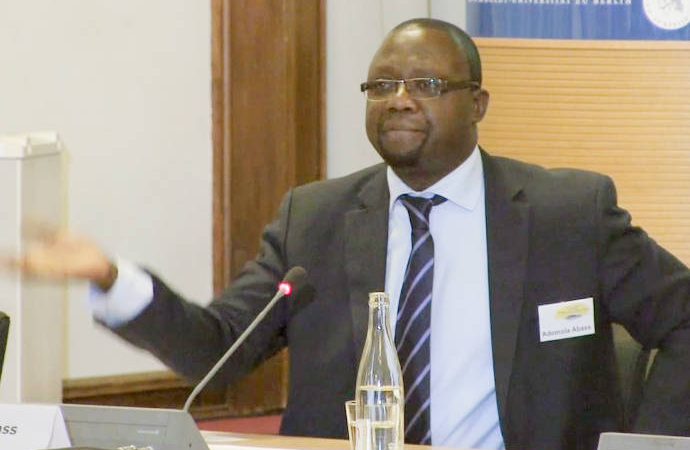 The Lagos State government is poised to take business support to the doorstep of existing investments in the state to ensure they continue to thrive by creating a conducive business environment.
Professor Ademola Abass, Special Adviser, Office of Overseas Affairs & Investment said this while paying a courtesy call on Mercedes- Benz Nigeria on Thursday, as a form of appreciation of the company's commitment and confidence in Lagos State in spite of the prevalent hazy business climate in the country.
The Special Adviser commended the management of the company for the vote of confidence in Lagos State as a choiced place to locate their business and assured that government has established the Office of Overseas Affairs & Investment to serve as a one-stop shop for investment matters in the state.
The Special Adviser said, "This office, apart from promoting investments, also provides aftercare services to existing businesses, to create a conducive environment for investments to thrive by engaging existing investors regularly, to identify possible areas of challenges where the government could intervene.
"With the coming on board of Governor Akinwunmi Ambode, government's relationship with investors has graduated to a new level where investments are well protected to further engender confidence, with a guaranteed trust that the expectations of investors are met, and even surpassed."
Abass assured the company that government was ready to encourage businesses through the provision of necessary business support that would be beneficial to investors and government alike.
In his response, Mr. Benson Uwatse, Chairman, Mercedes- Benz Nigeria, appreciated the visit of the Special Adviser and commended the effort of Lagos State at ensuring the sustainability of investments such as Mercedes Benz by being proactive in reaching out to provide the much needed necessary support.
While taking the visitors around the facility, Mr. Mirko Plath, Managing Director, Mercedes Benz, expressed his appreciation of the state government for infrastructural provision, waste management, environmental protection, all geared towards ensuring that businesses continued to thrive, provide employment and all other corporate social responsibilities for the common good of all.