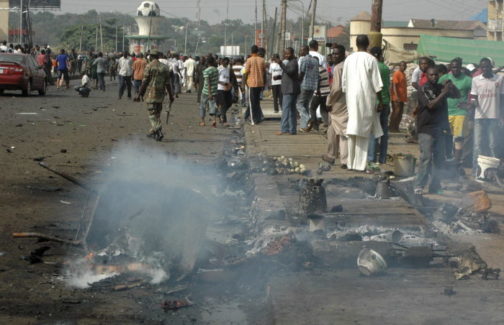 Razaq Babs
Two female suicide bombers this morning detonated their explosive belts killing themselves and 13 others in Biu town, Biu Local Government Area of Borno State.
Borno Police command spokesman, DSP Victor Isuku, confirmed the killings in Maiduguri on Sunday.
He said the suicide bombers entered the town at about 1140hrs.
Isuku disclosed in a statement that one of the bombers detonated IED strapped on her body within Biu Main market, while the other one detonated outside the market square.
"So far, a total of 13 persons excluding the two suicide bombers, have been confirmed killed in the two explosions. While 53 others sustained various degrees of injuries.
"Police patrols/EOD teams led by the Acting Area Commander for Biu were promptly mobilized and dispatched to scene.
"The corpses and the injured persons have been evacuated to General Hospital Biu.
"Meanwhile, normalcy has been restored and the area rendered safe,"he added.