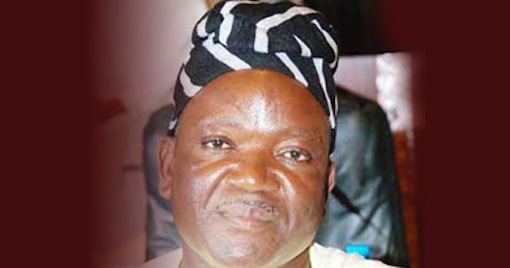 Gov. Samuel Ortom of Benue on Monday urged stakeholders in the environment sector to initiate effective disaster management and risk reduction strategies in the state.
The governor made the call in Makurdi when he declared open a four-day workshop on "The Development of Emergency Preparedness Response and Disaster Risk Reduction Management Plan''.
The workshop was organised by the United Nations Children's Fund (UNICEF), in partnership with Benue State Ministry of Information and Orientation.
The state has witnessed serious disasters over the years, ranging from herdsmen-farmers conflicts, fire and flood, which affected 21 local government areas in the state and displaced over 110,000 persons.
Ortom, who was represented by Mr Emmanuel Shior, the Executive Secretary, Benue State Emergency Management Agency (SEMA), commended the stakeholders for their collective contributions during the recent flood disaster in the state.
"I am sincerely encouraged by the purposefulness and commitment of participating agencies and groups in ensuring emergency preparedness response; we appreciate all the stakeholders involved in disaster management service delivery.
"As we are all aware, in the distant past, incidences of conflicts, flood and other forms of disasters are few and far between but today, it has become so real and so recurrent; no thanks to climate change.
"Others are insurgencies, urban sprawl and the pressure it has brought to bear on available public utilities.
"Disasters are serious disruption of the functioning of a community or a society; apparently, disaster involves widespread of human, psycho-social, material, economic or environmental impacts which exceed the ability of the affected community to cope, using its own resources.
"However, given the theoretical and practical interweaving of disaster with hazards, emergency, safety and risk, a general interpretation of disaster must include all social, psychological and physical aspects of disasters, not leaving out the antecedents of such disasters,'' he said.
Ortom said that unsound development policies were capable of increasing risks and losses during disasters, adding that every aspect of the society needed to play its role during disaster management.
"For development activities to be sustainable; there must be disaster risk reduction. On the other hand, unsound development policies will increase disaster risks and disaster losses.
"Thus, disaster risk reduction involves every part of society, government, professionals and private sector such that the development of emergency preparedness and response, as well as disaster risk reduction and management plan for the state, is timely and commendable.
"Modern world, in spite of its civilisation and increase in knowledge, has not been able to provide adequate answers to disasters; we are overwhelmed by incidents of flood, fire, droughts, insurgency and epidemics.
"The best solutions before us have been to establish preparedness for combating, containment and degradation of their capacities to wreak havoc or establish appropriate mechanisms to reduce their occurrence to the barest minimum.
"This, to us, is what effective disaster and risk management is all about,'' he added.
The governor said that the workshop was aimed at identifying weaknesses associated with institutional response to disasters — before, during and after their occurrence — and leverage on the lessons learnt as to serve as guide for future occurrence.
He said that the workshop would bring about a directional framework towards a more coordinated and implementable emergency preparedness, emergency response and effective disaster risk reduction and management plan in the coming years.
In her welcome address, Mrs Rachel Ityodzunghuul, the Chairperson, Benue Non-Governmental Organisation Network (BENGONET), urged the participants to take advantage of the workshop to promote effective disaster management.
She, however, noted that early preparation for disaster was the best form of disaster management worldwide.

Load more