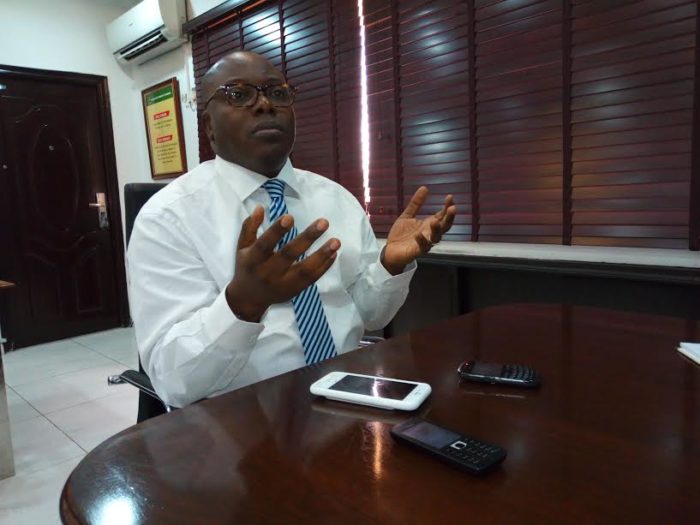 Mr Gbolahan Lawal, the Lagos State Commissioner for Housing, has assured residents of the state of government's commitment to delivering quality and affordable housing for all residents.
Lawal stated this at the opening of a workshop on "Building an End-End Ecosystem for Affordable Housing,'' in collaboration with the Nigeria Mortgage Refinance Company(NMRC) Plc and Mortgage Warehouse Funding Ltd.
He said that the state government needed to collaborate with mortgage financiers to be able to bridge the three million housing deficit in the state.
"When I assumed office in 2015, we engaged major stakeholders to have a diagnostic survey of problems facing housing, particularly in Lagos, and by extension, Nigeria.
"Part of our discovery was that to bridge the existent three million housing deficit, there was the need to collaborate with critical stakeholders in the private sector," he said.
Lawal said that since its creation in 1999, the ministry of housing had delivered 30,000 housing units, and had adopted flexible and affordable mortgage systems to deliver more.
"The Lagos state ministry of housing has delivered 30,000 housing units since its creation in 1999.
"But this is inadequate for a fast growing population of 23 million people, with a youth population of about 65 per cent.
"Our initial, direct intervention was through the home ownership scheme (Lagos HOMS), which required allottees to make a down payment of 30 per cent, with the balance is spread over a 10 year period," he said.
The commissioner added that Lagos HOMS has created 700 mortgages, but required to be expanded and improved upon to accommodate more residents.
"This informed the idea of the Rent-to-Own scheme, which requires a five per cent down payment, with the balance spread over a 10-year period.
"This Rent-to-Own scheme, which was launched in December, 2016 and targeted at persons with regular income, has already created about 2, 500 new home owners,'' he said.
Lawal said that his ministry was also developing 6000 housing units across the state.
He assured that the housing ministry was also creating an enabling environment for mortgages and commercial banks to provide housing loans to Lagos residents.
"The contribution of mortgages to the national GDP is below one per cent, and that is grossly inadequate for a country like Nigeria.
"In Lagos, we are partnering with mortgage institutions by providing land for increased, affordable housing units.
"This workshop is aimed at highlighting such collaboration, and to address issues around construction financing, risks, and others,'' he said.
Also speaking at the workshop, Dr. Chii Akporji, Executive Director, Nigeria Mortgage Refinance Company (NMRC), said that the company's collaboration with Lagos state housing ministry was geared towards delivering 20,000 housing units.
"This is a unique and transformative workshop is aimed at addressing the housing challenge in Lagos.
"Our transformative, Public Private Partnership (PPP) with the state will deliver 20,000 housing units to bridge housing deficit in the state," she said.
The workshop was organised by Lagos state Ministry of Housing, in collaboration with NMRC and Mortgage Warehouse Funding Limited, to map out strategies of delivering affordable to Lagos residents.
Load more