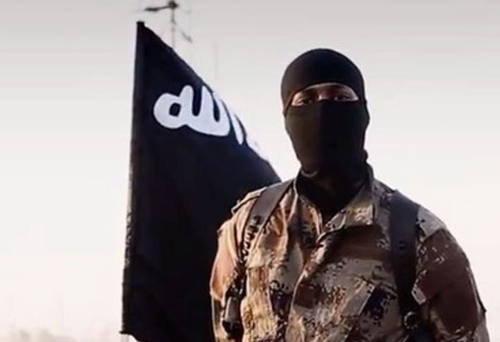 Islamic State (IS) in Libya is preparing to regroup, one year after the terrorists lost the city of Sirte.
Forces of the Libyan UN-backed government announced last year taking control of the entire city of Sirte, some 450 km east the capital Tripoli, following an eight-month war against IS affiliates that killed more than 700 army soldiers and injured 3,000 others.
Taha Hadid, a spokesman for Sirte's Security Force, said the city is recovering greatly, but there is fear that IS is regrouping while continuing to recruit new members.
Hadid said: "we know very well that head of the IS immigration bureau, Khabib Al-Darnawi, is still recruiting new members.
"He is a wanted man who is still moving with the remaining fighters in Sirte and Jufra desert.
"We found IS belongings and clothes of African migrants in the valley and desert areas of Sirte. This is evidence that IS is exploiting these simple people and persuading them to join."
Hadid pointed that the remaining IS fighters moving in desert areas near Sirte are no more than 100 members.
"They are constantly moving over fear of being targeted by U.S. air forces or confrontation with our forces.
They are weak and lack equipment.
Confrontation with us can lead to eliminating them completely."
Hadid also warned of the risk of underestimating the terrorists' ability to launch sudden attacks on any military forces present in Sirte, in an attempt to cause more losses and give themselves a moral victory after their defeat in 2016.
He also demanded continued financial and logistical support from the government to eliminate any future IS threats in Sirte or other Libyan cities.
Sirte's Security Force was formed by the Government of National Accord in March, following declaration of liberation of Sirte from IS.
Consisting of 3,000 members, its task is to protect and secure Sirte and its suburbs by ongoing patrols.
The desert of the city of Sirte is one of the IS most active areas, given its rugged valley terrain.
The remaining terrorists are also moving in southern Libya, given the vast area, which makes it difficult to monitor their movement.
Military sources on Monday revealed that IS is preparing to regroup in southern Sirte, in an attempt to launch new attacks on its former stronghold.
The Libyan eastern-based army, led by Gen. Khalifa Haftar, in November launched air strikes on IS sites and ammunition depots in the Crescent oil region, specifically the desert road leading to the town Harawah, 70 km east of Sirte.
The army's raids destroyed IS positions and killed dozens of them.
Mohamed Al-Khoja, a Libyan researcher on Islamic groups, said that "fears of IS regrouping are real and they must be dealt with even if the threat is limited."
"Everyone knows that IS does not have great popular sympathy in Libya, however, the group continues to recruit foreign members.
"Thus, it tries to strengthen its human front to increase the number of its members they describe as immigrants. They often have a more bloody and hateful ideology.
"It is easy for them to blow up themselves, in order to make a psychological impact in the areas where they move," Al-Khoja explained.
Khoja stressed the seriousness of IS movements and exploitation of the desert "as a safe passage to finance its operations and attract new members from the southern border of Libya, where it is difficult to monitor due to the vast geographical nature and rugged desert."
Khalid Farjani, a primary school teacher, believes that the biggest challenge, along with the risk of IS return, is rebuilding government institutions, especially destroyed schools, health centers and homes.
"The school semester began more than a month ago, and more than half of the city's schools are destroyed or not equipped for students, in addition to the destruction of almost every neighborhood or street in Sirte," Farjani told Xinhua.
"We have been promised reconstruction and provision of basic services in the city, such as drinking water, electricity and sanitation.
"Today, more than half of the city's residents are displaced because their houses are destroyed, especially in the Giza neighborhood, which is almost completely destroyed.
"Sirte suffers from an environmental disaster, where hundreds of IS bodies are under the rubble. They were not recovered despite ongoing appeals," Farjani added.
Spokesman for the Municipal Council of Sirte, Mohamed El-Eimel, confirmed that the services and homes in Sirte are almost completely destroyed because of the fighting that took place in the city.
"Unfortunately, more than 2,000 homes have been completely destroyed. Thousands of other houses have been damaged by the war.
"Also, educational and health facilities have been destroyed," Eimel said.
Eimel pointed that the support from the government is "very slow, which prevented more than 3,000 families from returning to Sirte because of the lack of maintenance of their homes and the poor government services."
He said that the Municipal Council depended on international aids provided by the WHO and the International Red Cross, which continuously delivers food and medical supplies.
The UN Development Programme, under cooperation agreement with Sirte's Municipal Council, carried maintenance for 12 schools with a total cost of over 2 million U.S. dollars.