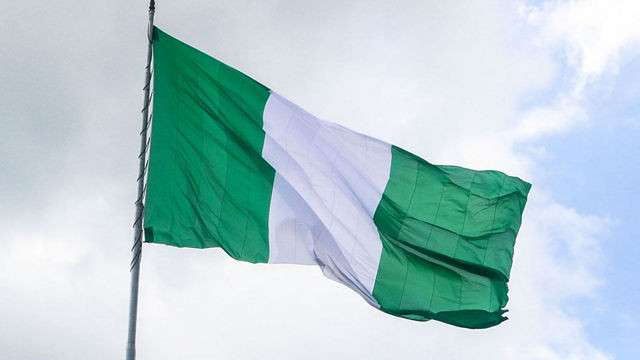 Mr Hubert Shaiyen, Chairman, Launch Committee, Revive Nigeria Group (RNG) has called on Nigerians to embrace diversity and seek common destiny for peace and progress with a commitment to selflessness, sacrifice and service.
Shaiyen made the call during the inauguration of RNG, on Thursday in Abuja.
He said that Nigeria, being a great country with vast human and natural resources had recorded significant milestone achievements in Africa, in spite of its many challenges since independence.
Shaiyen said that over five decades of poor governance, weak institutions and endemic corruption had prevented the country from attaining the Millennium Development Goals (MDGs) on eradication of extreme poverty.
He also called on Nigerians to focus more on what would unite all and work hard to create a new nation that everyone would be proud of.
According to him, we live in the Nigeria that we create and therefore, have a choice to make Nigeria great or watch it destroyed.
"We should all remember our core values, the Nigerian spirit of service, sacrifice and selflessness.
"Our goal is to draw on our best tradition and to bring them forward to promote our shared value.
"We are here to focus on what unites us as human beings, as Nigerians toward economic prosperity and equal opportunity for all.
"You have an opportunity to begin a nation that is real Nigerian pride and you are poised to create better future.
"Nigerians are better defined by their positive traits of hospitality, creativity, entrepreneurial ability and self-confidence because their accomplishments in sports, academia, literature, entertainment and public service are well-recognised world over.''
Shaiyen disclosed that the group was a coalition of patriotic citizens, with a vision to create a united Nigeria with shared values where social justice and fairness superseded individual interests.
He added that RNG was also a platform for all citizens of Nigeria comprising professionals, students, women's associations, academia, artisans and others to participate in building a united and citizen-empowered nation.
According to him, the group will be publishing a series of policy papers geared toward articulating a superior narrative and positioning Nigeria.
"The papers will be capable of telling a `super story' of overcoming its challenges to build a nation anchored on good governance, unity and prosperity.
"In the coming months, RNG will have chapters in each of the 774 local government areas and in each of the 36 states and the FCT,'' he said.
Mr Chinenye Mba-Uzoukwu, a member of RNG, while presenting the profile of the group, said the group was all about reviving Nigeria and searching for greatness that lay within the land and its people.
Mba-Uzoukwu said each crisis that Nigeria had faced represented an obstacle to realising the nation's true greatness, saying that ethnicity, corruption, culture, population, economy and governance were all part of the crisis.
He said that dysfunctional and unaccountable leadership at all levels of governance and failure to deliver good governance were the major crisis bedevilling the nation.
According to him, there is potential in Nigeria as a nation coming out of its challenges, and there is a way forward.
He said that every Nigerian had the spirit of enterprise, communal spirit, hospitable, courageous and committed to a course, saying that those attributes needed to be revived to achieve greatness.
"The objectives of RNG are to identify and support effects toward creating a national identity with a sense of shared values and purpose that all Nigerian can identify with.
"The group also aimed to support the development and implementation of key policies that affect the lives of Nigerians in a positive way,'' he said.