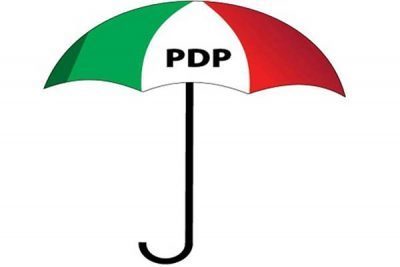 Some national chairmanship aspirants of the Peoples Democratic Party (PDP) on Thursday expressed satisfaction with the level and quality of preparation for Saturday's National Convention of the party in Abuja.
In Abuja, they said that they were confident that the event would be successful.
Prof. Tunde Adeniran, an aspirant from the South-West, urged the Convention Planning Committee, headed by Gov. Ifeanyi Okowa of Delta to sustain efforts toward ensuring hitch-free and fair exercise.
He advised Okowa and members of various committees to show diligence and avoid mistakes of the past by conducting a transparent convention on Saturday
"We are impressed with the ways they are working hard and we are saying that they should keep up with the way they are doing now until the end of the convention.
"They have been working very hard and it is really commendable. They want us to get it right so that power can come back to PDP so that we can show to the world that we believe in internal democracy and due process.''
He expressed confidence of winning the chairmanship election, saying that going round the country, reactions were encouraging because the concern of the members was that the party must get it right.
"My message is that we need a new beginning, repositioning of the party and move on to win power in 2019.
"The party has the opportunity now and we cannot afford to miss it.
"From the reactions that we have been getting, it has been very encouraging, people have been listening to my messages and assuring me of their support.
"By the grace of God, I have no doubt that I will win on Saturday because the support is increasing day-by-day.
"I have no doubt about it that God will bless my effort and I am going to win the national chairmanship on Saturday," Adeniran said.
Adeniran's opponent, Taooheed Adedoja, expressed optimism that the convention would be successful following ongoing preparation for it.
Adedoja also expressed confidence that he would emerge as the national chairman of the party.
"The preparation is on top gear and the various committees have been meeting. We are looking forward to a successful and hitch-free convention on Saturday.
"I strongly believe that with God on my side I am going to emerge victorious at the convention. I know that delegates across the country are going to vote for me.
"When you talk about the geopolitical zones I have been meeting and consulting with them. I represent the interest of the party across the zone," Adedoja said.
An Aspirant of the National Publicity Secretary, Mr Kola Ologbondiyan also told NAN that going by the level of preparation so far, he was convinced that the convention would be successful.
"I believe that the convention is going to be successful and it will further unite our party."
Ologbondiyan said he had no doubt about his victory.