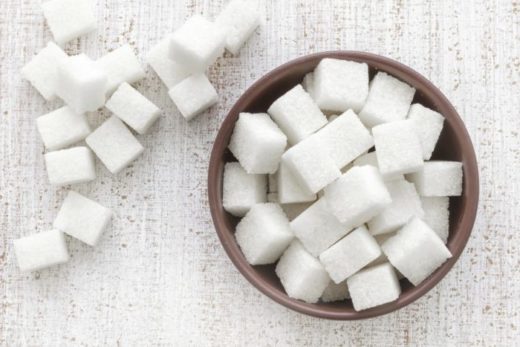 Dr Lateef Busari, Executive Secretary, National Sugar Development Council (NSDC), says sugar intake in Nigeria was relatively low compared with other countries of the world.
Busari said this while addressing a news conference on Thursday in Abuja.
"On the basis of per capita consumption, indeed for Nigeria, we are not taking enough sugar.
"Nigeria is around 11 kilograms per capita He appealedEgypt with 38 kilograms and USA, 32 kilograms.
"It is good that Nigerians are still moderate in their sugar intake but we believe as sugar council that it is not enough and we can still go to 15 or 18 kilograms,'' Busari said.
He appealed to Nigerians to consume more sugar but not in excess, adding that sugar was not the cause of diabetes as some believed.
Busari said Nigerian-made sugar was one of the four foods fortified with Vitamin A, adding that the government made it mandatory that all sugar producers do so.
"They selected four food items, sugar, salt, flour and vegetable oil.
"So they have asked that all these products be fortified with Vitamin A because these are foods you must consume one way or the other.
"Through your consumption of those items you would get your normal dose of vitamin A,'' he said.
He said the projection for the sugar master plan for 2018, was put at 1.6million metric tons, but that with the reality on ground, it was revised to 1.58 million metric tons.
He said this would be shared among the operators on the basis of their performance.
According to Busari, unrest in areas where some of the sugarcane plantations and sugar plants are located had caused a reduction in the sugar production.
He, however, said other companies were coming up to help boost sugar production.
"We have other investors coming in, two in Jigawa State and some in Edo.
"We also have some small sugar mills that are coming up. We call them mini plants and we have one currently in Oyo State and another in Sokoto State.
"Nigeria presently has about six brands of locally produced sugar, and if all Nigerians decide to patronise Nigerian made sugar, it will help the industry,'' he said.
On the issue of imported sugar, he said the organisation had engaged the National Agency for Food and Drug Administration and Control (NAFDAC) and the Standards Organisation of Nigeria (SON) to help tackle smuggling of sugar into the country.