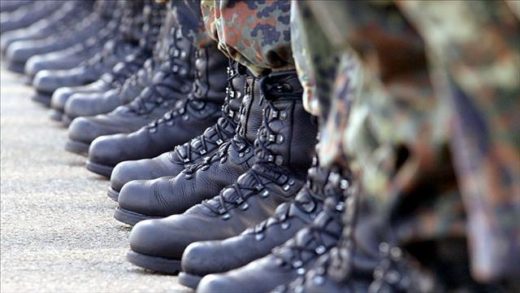 The General Officer Commanding (GOC) 82 Division of the Nigerian Army, Enugu, Maj.-Gen. Adamu Abubakar, has urged civilian neighbours to stop encroaching on Nigerian Army barracks' lands in the division.
The Deputy Director, Army Public Relations of the Division, Col. Sagir Musa, said this in a statement issued on behalf of the GOC in Enugu on Friday.
Abubakar gave the warning on Thursday while inspecting some ongoing renovation works in 146 Battalion Barracks, Calabar, aimed at improving soldiers' and officers' accommodation.
He also inspected ongoing Nigerian Army erosion control project at the Golf side of the barracks as well as the fencing works of the barracks.
"I am totally displeased over the attempts made by some of our civilian neighbours to encroach on the Nigerian Army land, especially at the left flank of the Golf field of this barracks,'' he said.
The GOC ordered the Site Engineer of the Project, Col. E. Egunjobi, to strictly adhere to, and where necessary ensure total reversal to the original boundary settlement between the barracks and its neighbours.
He was accompanied by top military officers including the Commander, Military Intelligence Brigade, Col. K. Nwoko.