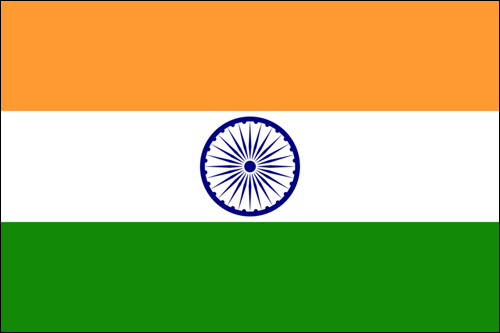 Indian Minister of Home Affairs Rajnath Singh has urged five eastern states sharing boundary with Bangladesh to be vigilant against influx of Rohingyas, officials said Friday.
The minister's directive came during a meeting with chief ministers of India's eastern states of Assam, Mizoram, Meghalaya and Tripura, in Kolkata city.
"The home minister informed the chief ministers in a meeting yesterday that a border protection grid on the lines of Unified Command setup in insurgency-hit states will soon come up in these states to check illegal infiltration," an official said.
"The concept of the grid, according to Singh, has been planned as a multi-pronged and fool-proof mechanism to secure the Indo-Bangla border."
The Indian government is trying hard to curb the infiltration of fleeing Rohingya Muslims from Myanmar and is contemplating to deport the ones that have arrived in the country.
In October, the country's apex court told the federal government to be sensitive to the plight of fleeing Rohingya Muslims.
The court urged the government to strike a balance between human rights and national security over the issue of refugees in the country.
Estimates show over 40,000 Rohingyas from Myanmar have settled in India over the past several years, of which only one-third are registered with the UN refugee agency.