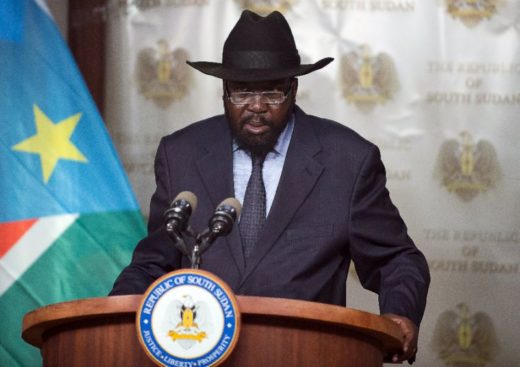 At least 45 people have been killed and 31 injured in the latest clashes between rival clans of the Dinka tribe in the central region of South Sudan, a local official said on Friday.
Western Lakes Minister of Information Shadrack Bol Machok told newsmen that 45 people were killed and 31 injured in the wake of heavy fighting since Wednesday between the Rup and Pakam clans at Nap located some 80 km from the state capital of Rumbek.
"Heavy fighting took place on Wednesday at around 8 p.m. at Nap when the Rup attacked the Pakam community leaving many dead and several injured,'' Machok said.
He said that in spite of previous dialogue between the two rival clans, the Rup who were displaced by the Pakam from Malek County following a conflict in 2014 sought revenge in a bid to reclaim their lost land.
This followed another recent deadly clash in northern Jonglei State between the pastoral Dinka and Murle tribe that left about 69 people dead and scores injured, exacerbating the violence in the war-torn country.
Machok also disclosed that they are planning to start disarmament process following a State directive on June 27 to rid the population of illegal weapons which have been used to facilitate cattle raiding between rival clans.
South Sudan descended into violence in December 2013 after the political dispute between President Kiir and his former deputy turned rebel chief Riek Machar led to split within the SPLA, leaving soldiers to fight alongside ethnic lines.
The 2015 peace agreement to end the conflict was weakened after an outbreak of renewed fighting in July 2016, causing the SPLA-in opposition rebel leader Machar to flee the capital.