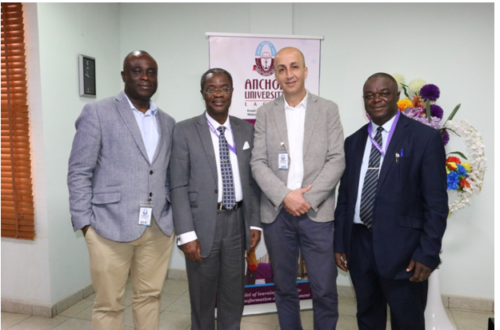 In a bid to promote quality and world-class research in Nigeria, the Anchor University Laboratory for Interdisciplinary Statistical Science and Data Analysis (AULISSDA) recently orgainsed a workshop for researchers on writing, publishing and making good research presentations with LaTex.
The workshop took place between 21 and 23 November, 2017 at Anchor University Campus, Ayobo, Lagos.
The training, which attracted participants from different states and institutions across the country, was organised by AULISSDA in collaboration with the same centre at the University Of Colorado Boulder, USA.
In his welcome address at the workshop, the Vice Chancellor, Prof Joseph Afolayan harped on the need for Nigerian researchers to raise the quality of their research and their presentation.
"If Nigerian academicians must take their place in global relevance, we must be ready for rigorous training that will birth quality research which is of global standard," he said.
He further challenged the participants to use the training to up their games and learn all the intricacies of using LaTex in their works.
Sharing a similar view, the Keynote Speaker, Prof J.O. Fatokun, the Dean, Faculty of Natural and Applied Sciences, also counselled the participants to ensure the training raise the quality of their researches and writings.
Fatokun's keynote address titled, "Writing Scholarly Research Papers and Publishing in High Impact Journals – The Trigger, the Training and the Tools (Inspirations, Perspiration and Instrumentation)" delved into the intricacies of writing and publishing in high impact journals.
The 3-day workshop also had several lectures and practical sessions that kept the participants busy through the three days. Other speakers and instructors at the workshop include the main instructor, Dr Olawale Awe, Department of Mathematics; Dr Stella Kpolugbo, an Associate Prof. and the Ag Dean, Faculty of Humanities; and Prof Eric Vance from the University of Colorado.