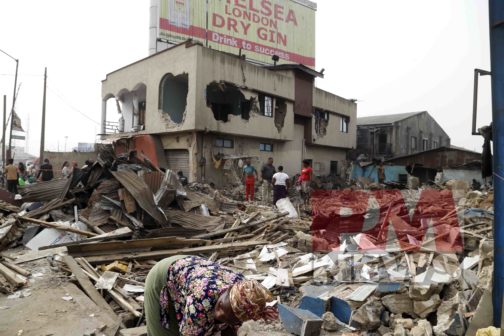 The Lagos State Government this afternoon commenced the demolition of buildings at Pen Cinema, Agege to pave way for the construction of an overhead bridge in the area.
There was crying and wailing as two bulldozers brought down choice properties along the popular road.
Some owners of the building said adequate notice was served them by the state government, adding that compensations were also paid to them.
But the compensation is ridiculous. How can they pay me N360,000 for my choice property worth N80 million," an old landlord told PMNEWS.
Photos by Ayodele Efunla.