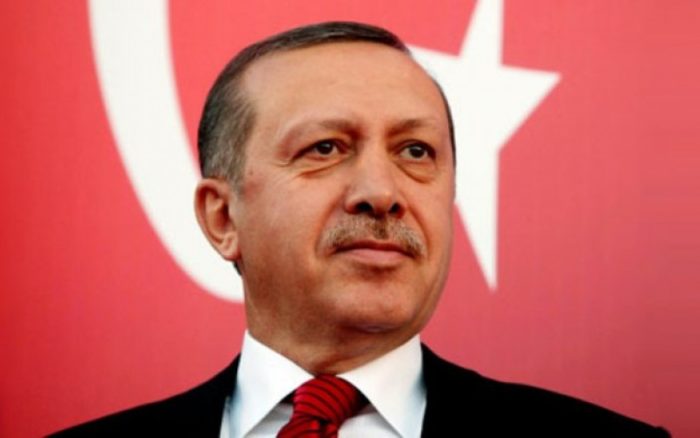 The leaders of the Organisation of Islamic Cooperation (OIC) member-states will adopt a road map on the U.S. decision to recognize Jerusalem as the capital of Israel at the upcoming extraordinary summit on Wednesday, President Recep Erdogan said.
On Dec. 6, U.S. President Donald Trump said in a statement that the United States officially recognised
Jerusalem as the capital of Israel and will start the process of relocating the US Embassy from Tel Aviv to Jerusalem.
The decision sparked clashes between Palestinians and Israelis in Ramallah, Bethlehem and other regional cities.
Many Middle-Eastern states and other countries have expressed their discontent over the U.S. move.
"The proclamation of Jerusalem as the capital of Israel and the relocation of the U.S. embassy to this city is a
pointless move in the eyes of Turkey…
"At our initiative, an emergency meeting of the OIC leaders will take place in Istanbul on Wednesday.
"We will adopt a road map, which will show that Trump's decision would be hard to implement," Erdogan said,
while addressing the activists of the ruling Turkish party, as quoted by the NTV broadcaster.
The Turkish leader noted that he planned to discuss the issue of Jerusalem, as well as the Syrian crisis settlement with Russian President Vladimir Putin during the latter's working visit to Ankara on Monday.
"We will not leave Jerusalem at the mercy of a terrorist state – the killer of children, which has no other purpose than occupation and robbery. We will resolutely continue our fight," Erdogan underlined.
Israel seized then Jordan-controlled East Jerusalem, the Old City along with the entire West Bank, during the 1967 six-day war.
In 1980, the Israeli parliament adopted the Jerusalem Law and proclaimed the city as the "complete and united" capital of the Jewish State.
The international community does not recognize the annexation and considers the status of the city to be one of the core problems of the Middle East conflict, which should be resolved on the basis of an agreement with the Palestinians, which claim the eastern part of Jerusalem.
For this reason, all foreign embassies are located in Tel Aviv.