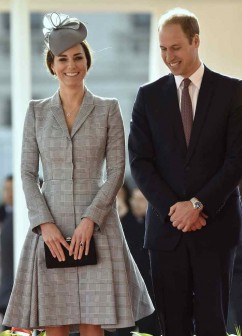 Britain's Prince William and his wife, Kate, the Duchess of Cambridge, are to visit Sweden and Norway early next year, Kensington Palace, the office of the prince said on Monday.
William and Kate, expecting their third child in April, were to visit Stockholm, the capital of Sweden, on Jan. 30-31, a palace statement added.
The royals would then head for Oslo, Norway, on Feb. 1-2.
William recently visited Finland, which unlike Norway and Sweden is a republic and does not have a royal family.
His wife did not accompany him.