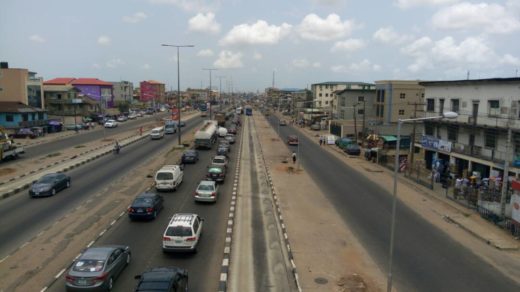 The Anambra Government and its Delta counterpart have strategised to ease traffic on both ends of Asaba and Onitsha during the Yuletide.
Gov. Willie Obiano of Anambra said this at the launching of the 2017 "Ember Month" awareness campaign in Onitsha on Tuesday.
The theme for 2017 Operation Zero Tolerance campaign is: "Right To Life On the Highway Not Negotiable".
Flanked by the Corps Marshal of the Federal Road Safety Corps (FRSC), Dr Boboye Oyeyemi, Obiano said the ultimate objective was to ensure that there was no casualty during the period.
"Christmas is a time for merriment; we appeal and also warn road users to be careful with the way they drive.
"I have provided 25 speed and alcohol detectors to be used on the road. Vehicles that are not road worthy will be impounded.
"I want to emphasise that the use of cell phone while driving will not be permitted. Avoid speeding, overloading, one-way driving and ensure you fasten your seat belts and pedestrian bridges where available," he said.
READ: Lagos shutdown Chisco, Ifex, GUO at Jibowu
The governor also said 40 ambulances would be made available in all major junctions for unforeseen situations, while doctors would be placed on alert during the period.
The corps marshal assured that all the 22 critical corridors of the nation's road network would be effectively managed.
He warned all tipper drivers to remove the extra planks used for overloading, noting that any driver arrested would be prosecuted and have his vehicles impounded.
He commended Obiano for creating enabling environment for social and economic development as well as his support for the corps in the state.
The FRSC Zonal Commanding Officer, Zone RS5, Mr Kehinde Adeleye, explained that the choice of Onitsha for the campaign launch was informed by its economic activities and strategic location along traffic corridors.