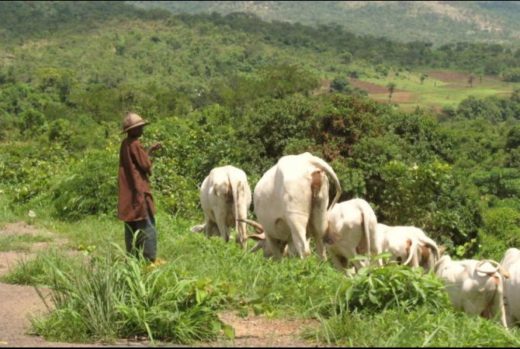 Dr Umar Bindir, the Secretary to Adamawa State Government, on Wednesday, said the state government was working on the possibility of harnessing the influx of cattle into the state for economic benefit.
Bindir made this known at a news conference in Yola on government's efforts to contain farmers/herdsmen conflict in the state.
He said Adamawa Government was now experiencing influx of herdsmen and cattle, following the passage of the anti-grazing law in Taraba and Benue states.
He added that the situation prompted the state government to consider taking advantage of the development in areas of diary, beef, hide and skin production.
READ: Renewable energy: Ministry advocates for more investments
The SSG said "Gov. Bindow Jibrilla of Adamawa directed that we look at it as an advantage and opportunity for our next level of industrialisation in areas of diary, beef, hide and skin.
Bindir explained that local government areas like Girei, Demsa and Lamurde had
fertile and large flat land suitable for farming and herding activities, noting that the state government was taking steps to address the cause or causes of conflicts between herdsmen and farmers.
He noted that as from January 2018, Adamawa Government would start paying District, Village and Ward Heads monthly token to make them more active to their responsibilities of promoting peaceful coexistence and security consciousness.
"We are also going to promote entrepreneurship, particularly among women to boost petty businesses."