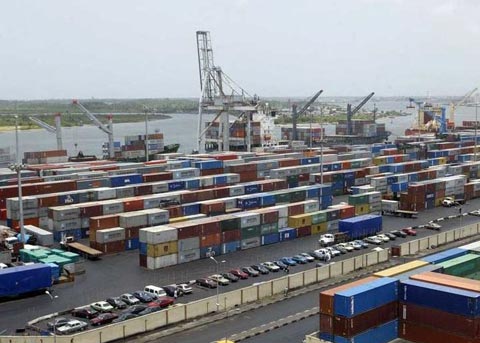 The Apapa ports in Lagos were designed for goods to be transported by rail from the ports to the hinterlands, the state Gov. Akinwunmi Ambode said on Wednesday.
Ambode made the observation when he hosted a French business delegation led by the French Ambassador to Nigeria, Mr Denys Gaver, at the State House, Alausa, Ikeja.
"The port was never designed for haulage trucks. You could see the negative impact it has on our road transport network.
"So, basically there are issues that relate to logistics and transportation in that axis," Ambode said.
The governor urged the business delegation to tap into investment opportunities in the state particularly in energy and agriculture.
He said that Lagos State contributed 73 per cent of the nation's economy.
Ambode said that the state government was committed to opening up the economy and creating a conducive environment for business to thrive.
Earlier, Gaver pledged that France would maximise investment opportunities in the state for the benefit of the residents.
Gaver said that Lagos, believed to be the fifth largest economy in Africa, would the best place to invest in.
The ambassador called on the state government to give priority to its development projects.
A member of the business delegation, Mr Philip Labonne, gave the assurance that France's investment in Lagos would create employment opportunities for youths.
The gridlock in Apapa is caused by bad roads and indiscriminate parking of articulated vehicles which carry or drop goods in the ports.
Ongoing rehabilitation of some roads in the axis contributed to the perennial heavy traffic.