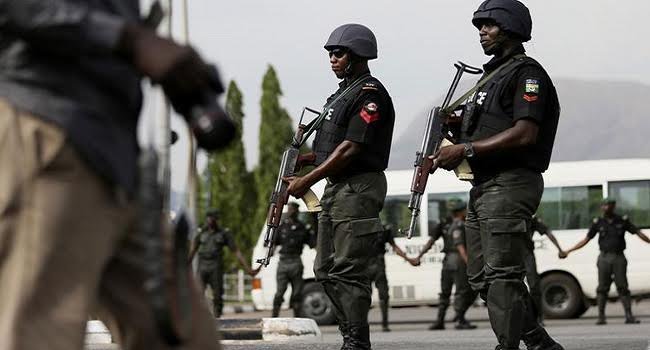 Rev Tamaraebi Siloko, the pastor of Newlife Baptist Church, Suncity, Abuja has urged the Federal Government to increase the number of security personnel to checkmate crime and other forms of insecurity in the country.
Siloko made the call in an interview with the News Agency of Nigeria (NAN) on Wednesday in Abuja.
"The current number of our security personnel, especially police officers in the country cannot take care of the entire population, because they are understaffed.
"There are a lot of instances where a community requires for a police outpost, the complaints have always been 'we don't have enough personnel.
"How can we secure the large number of people with little personnel? Government should invest more money in the security of this country," Siloko said.
He noted that the nation was currently facing a lot of challenges; ranging from insurgency, kidnapping and other negative vices hence the need for more security personnel.
"In some parts of Abuja, people can no longer stay in the houses they built due to frequent robbery attacks.
"When driving your car, someone will be putting his hands inside your car to snatch something away.
''You cannot trust the taxi you board any more due to kidnapping and fear of ritual activities as well as fraudsters.
He urged other religious leaders in the country to continue to pray for the government for righteousness to reign in all spheres of governance.
According to him, righteousness in leadership will enhance selflessness where leaders will rule for the interest of the people.
"Every politician should serve the people, not only himself or herself, they should serve selflessly.
"When such is done, then they will be able to bring God's glory to the country," he said.
He also admonished churches to focus on reaching out to less privileged people in the society as a way of reducing criminality.
The cleric called on Nigerians to hold on to God, adding that " it is only Him that can save this nation,''
He said that there was need to go back to God in repentance, adding that church leaders needed to focus on God and eschew selfishness and materialism.
"Go back to God; bring people back to God for them to follow God's way that is the only solution for this country."