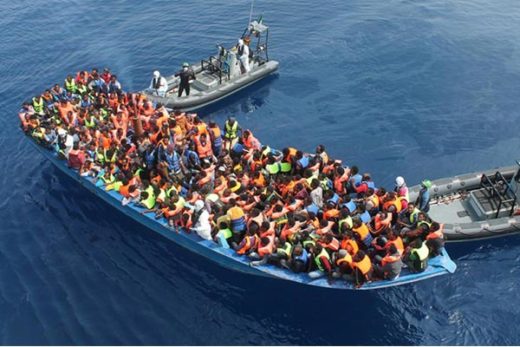 The Industrial Training Fund (ITF) on Wednesday decried the illegal migration of Nigerians to Europe, describing it as worrisome.
It also called for more collaboration with organisations to equip Nigerians with technical and entrepreneurial skills to check the trend.
Mr Joseph Ari, the Director-General of ITF, said this in an interview with the News Agency of Nigeria (NAN) on Wednesday in Jos.
The director-general also expressed worry on the mass deaths of Nigerian youths on the high seas en-route Europe, especially in Libya.
According to him, Nigerian migrants as well as other Africans are being subjected to inhuman treatment and as slaves.
Ari urged states governments to  collaborate with ITF toward establishing Industrial Skills Training Centres (ISTCs), noting that expanding access to skills acquisition would create more jobs thus discourage migration.
READ: El-Rufai inaugurates poultry diseases diagnostic laboratory
"If drastic action is not taken, the migration problem would further escalate because projections indicate that by 2050, Nigeria's population will soar to over 500 million. This means more population struggling for limited white collar jobs.
"This would be addressed only if they are equipped with requisite skills, which would be translated as an advantage,'' he said.
Ari said the organisations' programmes such as the National Industrial Skills Development Programme (NISDP), Women Skills Empowerment Programme (WOSEP) and the Technical Skills Development Project (TSDP) amongst others were conceived to address mass unemployment.
He also added that the skills programmes would assist to empower people mostly indigent youths and women.
According to him, the NISDP has trained more than 100,000 Nigerians since it commenced in 2016.
"In 2017 alone, more than 70,000 Nigerians benefited from its various skills acquisition programmes and were given starter packs to start their businesses.''
He said the survey conducted by ITF showed that about 90 per cent of the beneficiaries were either presently successful as entrepreneurs, or earn livelihoods as employees.
NAN recalls that ITF had earmarked 3,700 centres nationwide for the second phase of its NISDP.
It had also trained 65 teachers to improve their teaching capacity as well as donate 210 desks to two schools.