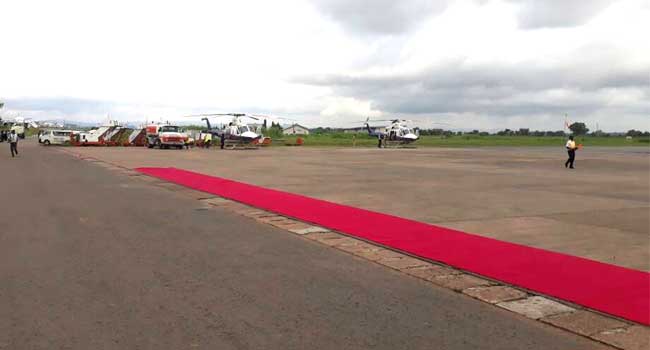 Nigerian carrier, Air Peace, has lauded the Federal Government over the palliative repair work on the runway of the Akanu Ibiam International Airport, Enugu, which began on Thursday.
Mr Chris Iwarah, the Communications Manager, Air Peace, made the commendation in an interview with the News Agency of Nigeria (NAN) in Lagos.
The Federal Airports Authority of Nigeria (FAAN) had begun work on the runway with the first phase scheduled from Dec.14 to Dec. 21.
FAAN said that the second phase would be from Dec. 27 to Jan. 4, 2018, while the runway would only be operational from 7.00 a.m to 3.00p.m on the proposed dates.
Iwarah said that the Nigerian Airspace Management Agency (NAMA) had issued a Notice to Air Men (NOTAM) to the airline in this regard in line with the Standards and Recommended Practices (SARPs).
He said: "Air Peace is pro-safety and the safety of our passengers is paramount.
"We are commending the Federal Government because that runway in particular has been a problem, because it has been destroying our tyres and causing other problems.
"So, if the government has come out to say they want to fix it, it is something we must all commend.''
According to him, the airline will still be flying to the Enugu Airport during the period as its morning flights will not be affected by the partial closure of the runway.
"Our morning flights will not be affected, but our 2.00 p.m flight may be affected, especially when there is some slight delays.
"We don't want to take chances and apart from the morning flights; other flights will go to either Owerri or Port Harcourt.
"We have advised our passengers who have already booked flights to reschedule for free, no matter the fare differences,'' Iwarah said.