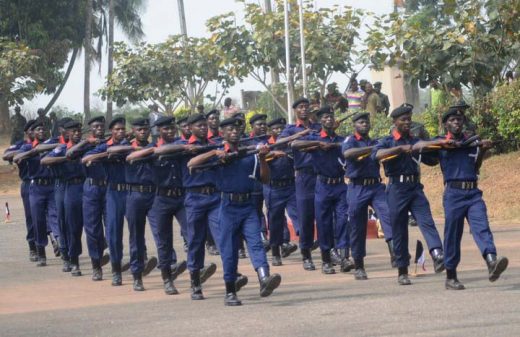 The Nigeria Security and Civil Defence Corps (NSCDC) Kano State Command, on Thursday, inaugurated a Task Force Committee to monitor distribution and sales of fuel in the state.
Mr Aliyu Mohammed, the state Commandant of the NSCDC, said the setting up of the committee followed the directive of the Commandant General, Mr Abdullahi Mohammed Gana.
According to him, the seven-member committee will work with the officials of the PPMC, Nigeria National Petroleum Corporation (NNPC) and Department of Petroleum Resources (DPR) so as to restore normal distribution and sales of the commodity at the official price.
He said the committee would also work to prevent diversion of the product from the point of discharge to ensure the whole content of each truck was discharged as per the manifest.
"The task force committee is also expected to check diversion and selling the product in 10 and 20-litre containers and other fraudulent activities being perpetrated unpatriotic elements," he said.
He said that the committee was also mandated to submit a daily report to state headquarters which would, in turn, be forwarded to the Zonal headquarters.
He urged members of the committee to discharge their duties without fear or favour and called on marketers to cooperate with the committee to enable it discharge its responsibilities effectively.
Many filling stations in Kano metropolis have remained closed since the fuel scarcity resurfaced in the state about two weeks ago.
Following the scarcity, some of the marketers had increased their prices from N145 per litre to between N180 and N200 per litre.
Black marketers have since started exploiting the situation by increasing their prices as a four-litre gallon of the commodity now cost between N1, 000 and N1, 100 as against N700.