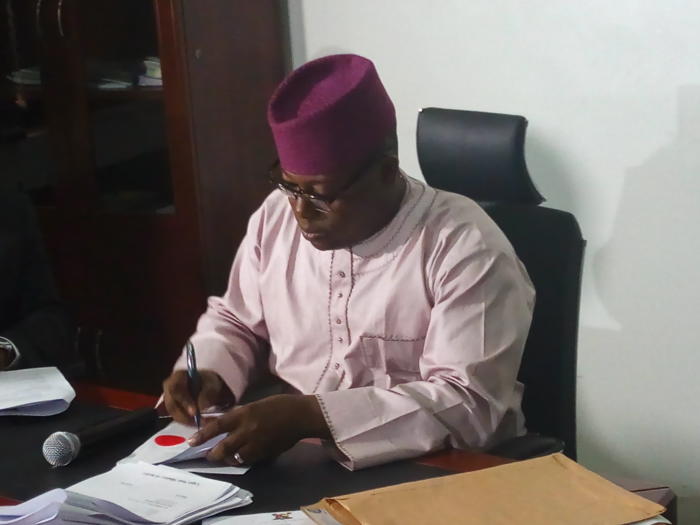 By Kazeem Ugbodaga
The Lagos State Government has signed a Memorandum of Understanding, MOU with Echostone Development Nigeria Limited to deliver 2,000 housing units in three locations across the state.
The MOU was signed at the Ministry of Housing, Alausa, in Ikeja, Lagos, Southwest Nigeria on Wednesday, with the leadership of Echostone USA present.
Echostone is expected to deploy a new technology that will facilitate the construction of houses in record time and deploy its money while the state government will provide the land and others.
Commissioner for Housing, Prince Gbolahan Lawal, while speaking at the signing of the MOU, said the company was expected to develop 2,000 housing units of two-bedroom terrace bungalows in three locations, starting with 250 units at Idale in 0Badagry and would move to Ayobo in Alimosho and later to Imota in Ikorodu for the development of the housing units.
He said the project underscored the intention of the current administration to ensure that the Lagos affordable Public Housing Initiative, LAPH impacted on every part of the State, as government planned to deliver 20,000 housing units within a four-year period.
Lawal stated that the new project would provide modern housing estates that would comparable to modern development going on anywhere in the world, adding that the houses would be developed using technologies that would reduce carbon footprint by 40 percent in line with global climate change initiatives and efficient eco-friendly water and sewage systems.
"The technology, which is known as 'the Echostone Housing System comprises a specialized Cellular Lightweight Concrete material and a construction process that is rapid and scalable," he explained.
Founder and Chief Executive Officer, Echostone, United States, Anthony Recchia said the deployment of the new technology would enable the construction company built a house within three and four days, adding that the company would deliver the first 250 units of houses within three months when it begins work in February 2018.
He said the 2,000 housing units would be delivered in phases and that the company in the future would be able to deliver 10,000 housing units in Nigeria, adding that the housing development would also provide employment for residents of Lagos.
Sammy Adigun of Echostone Development Nigeria Limited said the technology to be deployed in the housing delivery is well recognized by the World Bank, saying that it would speed up the rate of housing delivery in Lagos.
Ander Lindquist, Founder and President, Business Development, Echostone, United States said the company would deliver 2,000 housing units in the first seven months in Lagos and had the capacity to deliver 5,000 homes of high quality at a very short time using the new technology.
Load more