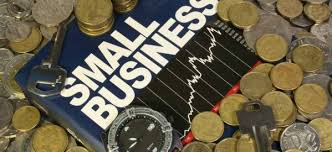 An entrepreneur, Mr Nerus Ekezie, on Thursday urged the Federal Government to reform developmental banks to ensure they grant loans to small business owners without collateral.
Ekezie, the Director, Public Relations, National Association of Small and Medium Enterprises (NASME) on Programmes, made the call in an interview with the News Agency of Nigeria (NAN) in Lagos.
He said that if only the government could review the developmental banks, accessibility of credit without collateral would be possible.
"Despite many of the lofty programmes being muted to fund small businesses by the government, it has been unrealised because of the stringent conditions of the banks.
"Restructuring of the banks has become inevitable for government to successfully fund indigenous businesses.
"Although the Bank of Industry and other schemes are doing a great deal, more needed to be done, especially in terms of loan without any form of collateral from the banks to SMEs for their businesses to grow,'' he said.
Ekezie said that many of the indigenous business owners were still contending with insufficient foreign exchange in the country in spite of government multiple windows in the sector.
"In spite of the CBN reforms, the volume of foreign exchange available to business owners to acquire raw materials is not enough for them to continue production successfully.
"Even the volumes of foreign exchange accessible to our members could not be bought beyond a particular amount, which made them oftentimes source from the parallel market,'' he said.
Ekezie said that government should enable local manufacturers to grow, and put more effort in securing the nation's boundaries in order not to allow foreign made goods flood the market.