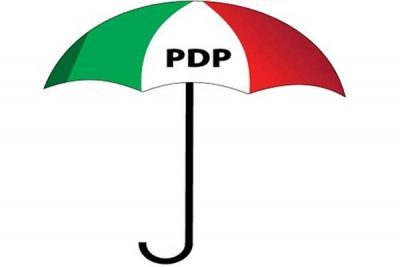 Mr Ekos Akpokabayen, Chairman, Peoples Democratic Party (PDP), South Africa chapter, says the post-election reconciliation by the new national executive of the party is a welcome development.
Akpokabayen, who attended the party`s elective national convention, told the newsmen in Johannesburg, South Africa, on Thursday that the move by the new executive showed that PDP was one family.
He said that the reconciliation process had started yielding positive results and indicated that the party was on schedule for the 2019 general elections.
" The reconciliation process is a step in the right direction.
"We suggest that it should be sustained while aggrieved members' demands are met in a politically balanced way to the benefit of the party in the long run," he said.
READ: FAAN begins repair works on Enugu Airport runway
According to the chairman, the chapter supports former President Goodluck Jonathan's assertion that in PDP, there are no victors, no vanquished.
" This is an indication that there are no losers in our party. Members are happy with the conduct of the convention and the newly elected leaders.
" The leadership of our party now is made up of vibrant, and determined people, eager to achieve results," he said.
On the 2019 elections, Akpokabayen said that some PDP members who joined other parties had returned to the party.
He said that the process had set the stage for the party to win the elections and form a national government.
" Nigerians are now interested in the PDP. A lot of things are playing in our favour.
"We should show unity, and if we can bring a candidate of the people, we will win the 2019 election," the chairman said.