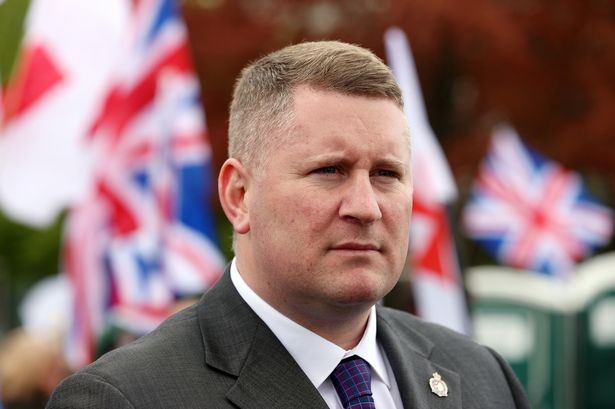 The leader of the far-right group, Britain First, was arrested on Thursday as he was supporting his deputy at her court appearance to face hate crime charges, police said in Belfast, Northern Ireland.
The police and the group said that Paul Golding was detained outside the Laganside Court in Belfast, where he was supporting Britain First deputy leader, Jayda Fransen.
Police Service Northern Ireland said detectives investigating speeches made at the Northern Ireland Against Terrorism Rally in August had arrested a 35-year-old man who was taken for questioning.
Fransen, whose posts of anti-Muslim videos were retweeted by U.S. President Donald Trump in November, arrived at the court with Golding to face charges linked to her speech at the same rally in August.
She shot another anti-Muslim video in Belfast and posted it online on Wednesday.
"Standing in front of a Belfast "peace wall," which divides rival Protestant and Catholic communities, this is Britain 2030.
"The Islamification of Britain will end up with our country having these walls separating the two sides.
"We are descending into civil war, Fransen said.
She earlier thanked Trump for his retweets of three videos, whose origins remain unclear, and appealed to him to help her fight her criminal case in Belfast.