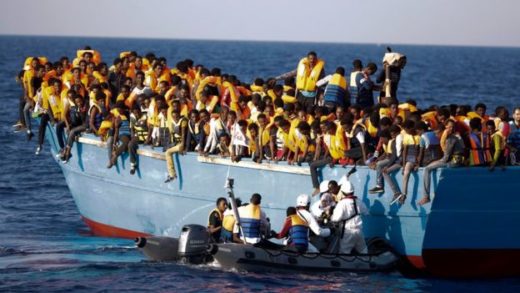 Spanish Maritime Rescue Services confirmed that one person died and 114 others were rescued from six inflatable dinghies close to the Isle of Alboran in the Mediterranean Sea.
The agency said that the rescue was made on Thursday between Morocco and Spain in the Sea.
"The victim and all of those rescued are from sub-Saharan Africa and were attempting to make the crossing from North Africa to Europe.
"Sixteen women have been confirmed among those lifted to safety.
"The rescue operation began at around 4 a.m. after Spanish Maritime Rescue services received a call from an aid agency worker in Morocco informing that no fewer than five dinghies had set sail attempting to cross to Spain.
"The first two dinghies were discovered five nautical miles west of the Isle of Alboran,'' it said.
Meanwhile, it has been confirmed that the Moroccan navy has also rescued two of the dinghies.
The operation remains ongoing and it has yet to be confirmed in what condition the survivors are or to which port they will be taken.

Load more