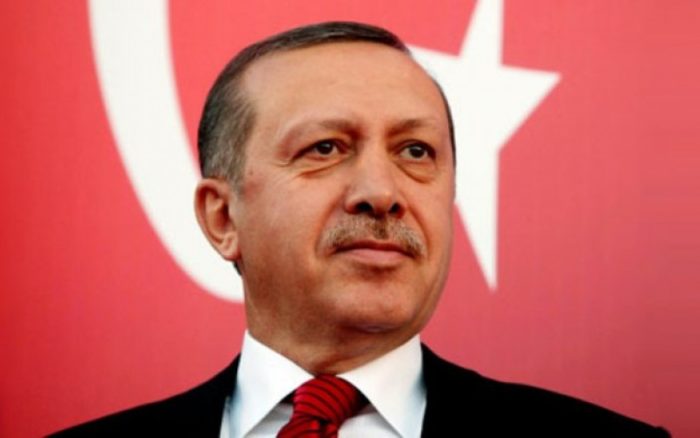 Turkish President Recep Tayyip Erdogan on Friday said steps were underway to have the UN, either at the Security Council or General Assembly, vote to annul the U.S. decision to recognise Jerusalem as Israel's capital.
"We do not struggle for revenge, but for justice.
"We are Muslims, we cannot be racists, discriminatory or anti-Semites," Erdogan said in remarks made via teleconference to a rally for Jerusalem in the central Konya province, which was attended by hundreds of people.
It was one of a number of rallies in cities around the world backing the Palestinians for a second week following U.S. President Donald Trump's decision and plan to move the U.S. embassy to Jerusalem.
In the West Bank, Jerusalem and the Gaza Strip, there were minor clashes between Palestinian protesters and Israeli security forces, which picked up after Friday Islamic prayers.
Several people were injured.
Turkey had on Tuesday hosted a summit of Islamic nations which recognised East Jerusalem as the capital of a Palestinian state and featured fierce rhetoric where Erdogan called Israel a "terror state" that "feeds on blood" and kills children.
Palestinian President Mahmoud Abbas has said that he plans to seek full recognition for his nation at the UN, while insisting the US was no longer a neutral mediator in the Middle East conflict.
Israel occupied East Jerusalem in the 1967 Arab-Israeli war and considers the entire city its unified capital.
The U.S. Vice President Mike Pence is due in Israel next week.
Palestinian officials said that they will refuse to meet him.
Another protest against Trump's decision took place on Friday in Malaysia, where thousands joined the opposition political party Pakatan Harapan (PH) outside the U.S. embassy in Kuala Lumpur.
"You mess with Palestine; you mess with all Peace-lovers in the world.
"Malaysians from all faiths, races and backgrounds should unite to challenge the oppressors," Malaysia's former Prime Minister Mahathir Mohammad, who led the opposition party, posted on Twitter.