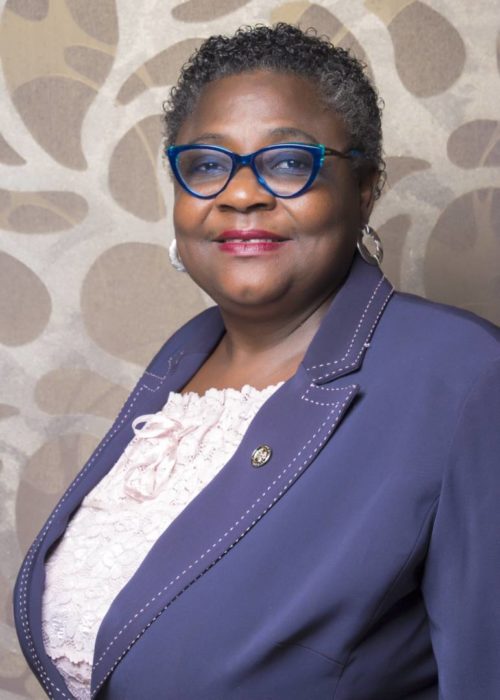 Following the statutory retirement of the General Manager, Motor Vehicle Administration Agency, MVAA on 9 December, 2017, the administration of Akinwunmi Ambode has appointed Ms 'Deola Adepoju as the new General Manager, MVAA.
A statement issued by  Ibironke Famakinwa, Director, Public Affairs, MVAA said Adepoju was born 18 July, 1962. She attended St Bernardines Grammar School, Oyo; Lagos State College of Science and Technology, Isolo for HSC. She then proceeded to the University of Lagos, Akoka where she obtained both her first and second degrees in Philosophy and International Law and Diplomacy respectively.
She joined the Lagos State Civil Service as Higher Executive Officer GL 08 General Duties on the 29 March, 1988.
She was later posted to the Local Government Service Commission as Higher Executive Officer from 1988 to 1990. From there she went to the Ministry of Justice as Admin Officer from 1990 to 1997.
From 1997 to July 1999, she was at the Civil Service Commission as Senior Admin Officer, then to Ministry of Works as Asst. Chief Admin. Officer between 1999 to December 2003.
Adepoju proceeded in her career as Chief Admin Officer at  the Ministry of Health between January and April 2004. She was posted to office of Chief of Staff as Chief Admin Officer from May 2004 to August 2005, then to Education District 1 between September 2005 and December 2005.
She then moved to Ministry of Women Affairs and Poverty Alleviation as the Asst. Director from 2006 to July 2011.
Furthermore, Adepoju was posted to SUBEB as Deputy Director from July 2011 to July 2014, from there to the Debt Management Office, August 2014 to August 2015. She became Director, Control and Registration of Licenses at the Motor Vehicle Administration Agency from August 2015, a post she held till she was elevated to the post of General Manager on the 11th day of December, 2017.