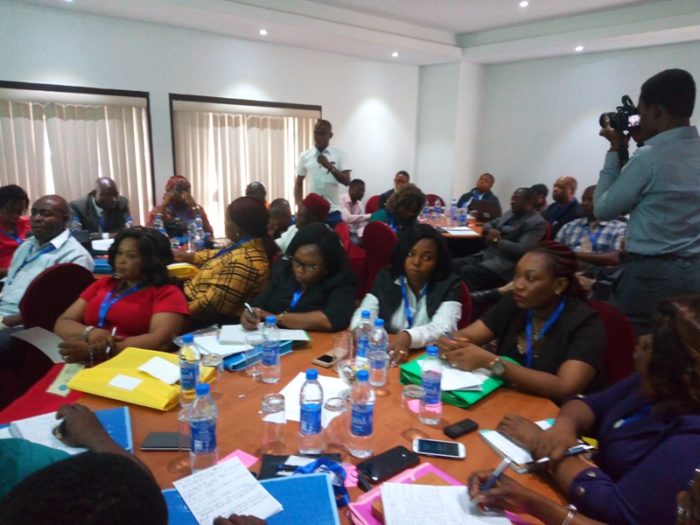 Following the transition of the Federal College of Dental Technology and Therapy, Enugu from a diploma awarding institution to the status of a degree awarding institution earlier this year, the College has appealed to the Federal Government to upgrade its infrastructure and learning facilities of the institution established since 1955 to match its present status.
Speaking at a 2-day Management retreat for senior staff of the institution with the theme: "Together we make Progress" at the Sheraton Hotels, Ikeja, Lagos, the Rector, Dr. John Emaimo said that the school is appealing to government to look at the institution's need for better facilities and improved skills to function well and be at par with other degree awarding institutions across the country.
He recalled that one of the reasons why the College excelled tremendously in the past was because of the status of its infrastructures, learning facilities and adequate funding that made the school produced best hands in the profession among whom were two notable dental professors in South Africa.
"So, for the institution to record more notable landmarks having moved from a diploma status to a degree status needs more concentration from the government.
"What want the federal government to consider the institution as a new degree awarding college and the very fact that we will require better infrastructure, modern skills, more man power and increment in budgetary allocation. New approaches and strategies are needed now to function optimally." The Rector stated.
He explained that the medical sector of dental health in Nigeria hugely relied on foreign facilities that could not be substituted with local ones, stressing that the prompt response to this appeal from the government would help reposition the college to remain the premier college of dental health in Nigeria and Africa.
The Rector urged all staff and management members of the institution to justify the upgrade given to the school by working collectively to achieve greater result of producing best dental health practitioners and compete with dental institutions globally.
The Acting Registrar of the College, Mrs. Angela Chukwu said the retreat will afford the staff of the college the opportunity to deliberate, plan, build an innovate ideas that will improve the institution.
She urged participants to dialogue with one another, share ideas, proffer solutions to complex problems of the College and build leadership competence that will make institution more effective.
A facilitator at the retreat, Mrs. Winifred Okponu from University of Maryland said upgrade of the institution is a step in the right direction, urging participants to be renewed to work together and move the school forward.
She advised management of the school to devote time for performance management of staff, continuous assessment of target goals and continuous plans to move forward and avoid being stagnant.