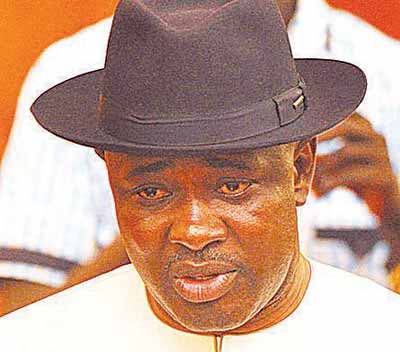 Sen. Heineken Lokpobiri, Minister of State for Agriculture and Rural Development, says several advantages will accrue to Nigeria as the new president of Fisheries Committee for the West Central Gulf of Guinea (FCWC).
The minister said this on Friday in Abuja, while speaking to newsmen on the sidelines of 10th Annual Ministerial Conference of FCWC.
He said that the benefits included capacity building and technological application schemes aimed at scaling up fish production.
He said that Nigeria was appointed the new president of FCWC, in line with the extant protocols which required any country hosting the annual FCWC meeting to chair the committee for next one year.
"Nigeria will benefit more because FCWC has enough funds; all the annual contributions total about 255,000 dollars but every year, the committee gets up to one billion-dollar support from EU, Norway and other donor partners.
"We will have a better say in terms of capacity building, sharing information because we will be privileged to first hear what is happening among member countries and beyond.
"It will also be an opportunity for technology improvement as our people will be given priority as to training in any part of the world, and they will be able to step the knowledge down to others.
"In all, this will scale up our productivity,'' he added.
READ: Ambode charges journalists on professionalism, commissions upgraded press centre
The minister said that Federal Government was determined to boost youth participation in agriculture through a partnership with commercial banks on the Youth Innovative Entrepreneurship Development Programme.
"There is also provision for youth training in agriculture and creating employment as well as generating wealth.
"Nigeria will also encourage investments in the deep sea and exclusive economic zone for the exploitation of her tuna (fish) resources.
"We have commenced the marine stewardship council regulation of our shrimps and freshwater fish species to receive premium market price,'' he said.