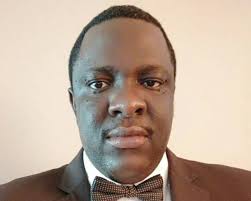 Mr Adetola Olubajo, President of Nigerian Union, South Africa, on Sunday urged Nigerians living in that country to be united for a strong community.
Olubajo made the call at the end of the year get together of Akwa Ibom Indigenes Association in Pretoria, South Africa.
"There is a need for Nigerians living in South Africa to be united and have a strong community. Unity of purpose is important and we should learn to be our brother's keeper.
"Nigerians are hardworking people and we need to have a strong community in South Africa,'' he said.
Olubajo said that the union had commenced series of interactions and consultations with various Nigerian groups and organisations in South Africa.
"The aim is to build and foster closer ties with all Nigerians and inform them of our activities and programmes,'' he said.
The president commended the association and urged the members to liaise with other Nigerian organisations to move the nation's community in South Africa forward.
The association's President, Mr Kingsley Ibokette, said the body was united and had mapped out programmes to assist the state government.
He said that the association would carry out a health outreach to the state in 2018.
"We have more than 50 medical doctors practicing in South Africa and we intend to use their expertise to improve health institutions and personnel in our state,'' he said.
Ibokette also said that the association planned to attract investments to the state in other sectors to improve the standard of living.
Mrs Chidilim Chikwuma, the Chairperson of the Women League, Nigerian Union, Gauteng Province, called on Nigerian associations and groups in South Africa to carry women along in their programmes.
She said that members of the women league had qualified people that could play prominent roles in moving any group forward.