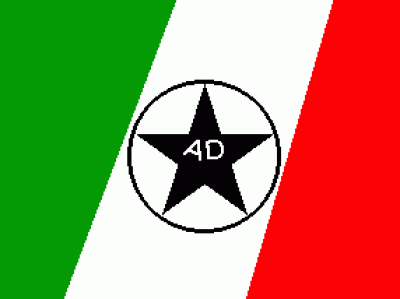 The Alliance for Democracy (AD) says its doors are open to returnees and new members ahead of 2019 general elections.
Mr Kehinde Aworele, its National Legal Adviser, made the promise in a statement in Lagos on Monday.
He said the allegation by some former members that there were new efforts to revive the party for the purpose of the 2019 elections was "not known to the party.''
"The doors of the AD are open to new entrants and returnees across the nation as Nigerians are now aware of the truth that the differences between PDP and APC are as many as those between six and half a dozen.''
Aworede said that an allegation that the National Leader of All Progressives Congress, Chief Bola Tinubu, was making moves to revive AD was not known to the party leadership.
The News Agency of Nigeria (NAN) reports that Tinubu and some leaders of APC, had on Wednesday, Nov. 22, paid a visit to a leader of a Yoruba group, Afenifere, Chief Reuben Fasoranti, in Akure, Ondo State.
"I am in Akure to acknowledge the leadership of Pa Fasoranti in our own race. He is a great leader of the Omoluabi and in his twilight, we want him to be happy.
"He has been a great leader to all of us. His intellect is still very intact. We are here to seek his advice and to seek his understanding and prayers," Tinubu was quoted as saying.
Aworele admitted that Tinubu had the resources to revive, maintain, hijack or found a new political party, but said that any plan by the former governor of Lagos State to revive AD would not be desirable to the party.
"AD is currently under the national leadership of Senator Mojisoluwa Akinfenwa who should have been a principal and priority destination of this sort of move to revive the party.
"The resources of the APC national leader to revive, maintain, hijack or found a new political party is not in doubt, but neither himself nor his approach to this issue/assignment of reviving the AD is approximate.
"Tinubu, it was, who debased and tried valiantly to annihilate Alliance for Democracy, AD.
"Sen. Mojisoluwa Akinfenwa, who sustained, maintained and retained the AD till date was not even consulted.
"This error has made observers to be of the opinion that the publicised move is merely a ploy to blackmail the APC and the Federal Government into doing some bidding,'' he said.

Load more