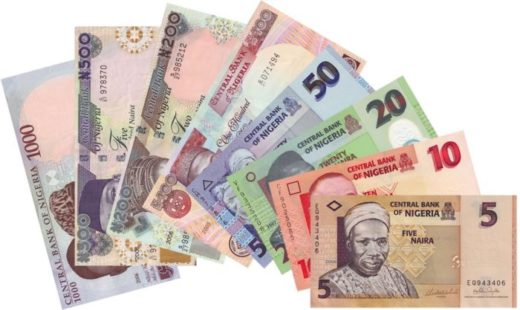 No fewer than 300,000 households have so far benefitted from the Federal Government's Condition Cash Transfer Programme in 20 states in the country.
Cash Transfer programme of the Federal Government is a social safety net that gives N5,000 monthly to the poorest and vulnerable in the society.
Dr Temitope Sinkaiye, National Programme Coordinator, Cash Transfer Programme, disclosed this in an interview with newsmen on Monday in Abuja.
Sinkaiye spoke at a one day stakeholders meeting of National Social Safety Nets Projects (NASSP) at the state level for the adoption of NASSP Project Implementation Manual (PIM).
She said that the Federal Government through the Office of the Vice President (National Social Safety Nets Project) had targeted to reach more vulnerable Nigerians.
"The projections is one million households but the number we have we have reached now is about 300,000 households and covering 20 states for now.
"The states are Bauchi, Borno, Cross River, Ekiti, Kogi, Kwara, Niger, Oyo, Osun, Adamawa, Anambra, Plateau, Taraba, Gombe, Benue, Kano, Kaduna, Katsina and Enugu as well as FCT.
"The households get N5, 000 per month and we also trained them; build their capacity to be able to do business.
"They get support both financial and technical for starting their small business,'' the official said.
Sinkaiye said the aim of the meeting was to adopt the Project Implementation Manual, adding that it was one of the criteria for states to participate in the programme.
She said the first condition was signing the Memorandum of Understanding which with most states had done.
READ: State Govt. urged to remit workers' NHF contributions
"The next one is to adopt the Implementation of the Manual which is going to guide the implementing of the programme at all levels.
"So, we want the stakeholders to understand what the programme is all about, what are the guidelines, what are the roles and responsibilities?
" If they agree with it, they will append their signatures and then, the programme can continue.''
Sinkaiye, however, said some of the major challenges in the implementation of the programme were transport accessibility and network coverage in reaching the beneficiaries.
"The major challenge is reaching the grass-root; this programme is targeting at the poorest of the poor and they live in rural areas.
" So, we had challenges with physical accessibility and network coverage communication because we are not just transferring the cash, we are also building their skills.
" So, that they are able to establish livelihood because we don't want them to be perpetually dependent on the transfer; we want them to be able to graduate out of the programme,'' she said.
Two representatives from each state of the Federation signed and adopted the PIM.
The representatives included State Focal Persons of Social Investment Programme and a Permanent Secretary from the 36 states and FCT adopted the PIM.