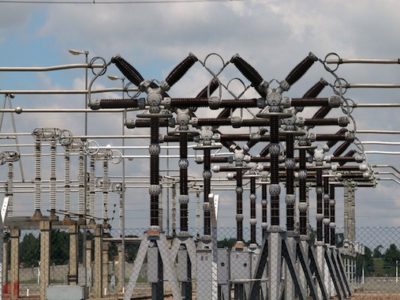 The Power Purchase Agreement (PPA) between Kingline Development (KLD) and Nigeria Bulk Electricity Trading Plc (NBET) for construction of 550Mega Watts(MW) plant valued at 550million dollars will boost confidence of would-be investors in the project.
KLD's Managing Director, Mr Akinnola Fola, said this in an interview with newsmen in Abuja on Sunday.
Fola, who was speaking on the 550 million dollar power plant, said the signing of the PPA for the development of the plant would further take the discussions with lenders to a different levels.
"When you have the PPA signed it gives some kind of credibility to would-be investors and lenders, the reasons being that the PPA is so important to the power business.
"So, signing the PPA indicates that finally the project is ready to go and that investors and lenders are now ready to support the project," he said.
He said the benefit of the PPA to the project would guarantee the addition of 550MW of electricity to the national grid when completed.
This, the managing director said, would ensure sustainability and government's effort to generate and distribute additional power to Nigerians.
He also said that the PPA arrangement to the project would ensure future power stability in the country.
"You have a power purchase agreement that will ensure that in the next 20 years you are going to get power at a particular price."
He said the project sited in Ondo would attract foreign direct investments into the state through increased economic activities and employment generation for all cadre of labour during construction.
"The PPA that has been signed, we still need to have some transaction agreements with lenders and financiers, then we are looking at third quarter 2018 to archive what is called financial close.
"After that we have 24 months to do the construction; so, tentatively we are looking at first quarter 2020, before we start what we call commercial operation deal," he said.
Fola said given the availability of all energy resources, Nigeria had the capacity to be sufficient in power production.
"We have adequate gas; we have enough water, rivers and wind. When you look at these natural resources that are available, there is no reason why we can't produce adequate power.
"The presence of independent power producers in the country is a right step in the right direction taken by government. .
"A country like South Korea that is 50 million population generates 80,000Mega watts, while Nigeria, with a population of over 160 million, we are generating of 6,000MW.
"But we have capacity and capability to go the extent of generating 50,000 megawatts .
"With government opening up the power sector, more investors can come in, more independent producers can come in, more financiers can come in.
"There are enough resources in this country, there are enough finances in the world to tap into to generate our own power," he said.
The managing director also said that he was not scared to invest a whooping sum of 550 million dollars in a sector described by some people as uncertain.
"The market is there, if you talk about the issue of how do you recover your money, there are mechanisms in place by government to protect investors, one of this is the partial risk guarantee.
"There is also the political risk insurance; there is Put Corruption Agreement (PCA). These are what international lenders will need to see to put money in the business .
" It is not only in Nigeria that this risk exists; all we need is to create an environment conducive for foreign investors to come in.
" In business you have to take risk. Everywhere in the world there is risk; when people who started communication came in there was risk.
"But today it is over, same with power , you won't say because there are challenges in the sector you will not invest, no, thank God, government is making the environment enabling," he said.
He, however identified the issue of prolonged regulatory processes for would-be investors into the sector as one of the challenges slowing down investment in the power sector.
"The approval process by the regulator, it is so long that at a time one feels discouraged.
"My suggestion is that the regulation process should be a one-stop shop that developers can go and get all get all necessary documents and approval."
He also identified issues of developmental funding, challenges associated with financial transactions and its attendant delays as initial problems for would-be investors in the sector.
He said that Ondo was chosen for the location to construct the 550MW power plant because of its proximity to power infrastructure such as a gas pipe line and a transmission network.
This, he explained, would help to reduce cost out lay for the project.