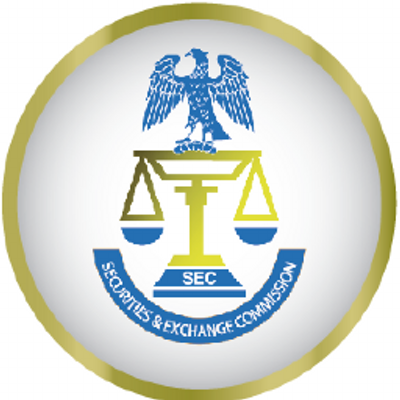 Securities and Exchange Commission (SEC) has urged civil servants in Lagos State to take advantage of the free e-dividend registration period, which ends on Dec. 31, 2017, to enrol.
Dr Abdul Zubair, the acting Director-General of SEC, made the call in a statement by the management of the commission on Monday in Abuja.
The commission stated that Zubair, represented by the Director of External Relations of SEC, Mr Henry Rowlands, made the call at an ongoing sensitisation workshop in Lagos.
Zubair told workers that once they registered, they would start receiving unclaimed dividends and future dividends through their bank accounts.
According to him, e-dividend registration is one of the initiatives of the commission to restore investors' confidence, as well as attract retail investors back to the capital market.
The acting SEC boss said the registration would also allow all accrued dividends to be credited directly to the investors bank accounts.
The Head of Service of Lagos State, Mrs Folasade Adesoye, also urged civil servants in the state to take advantage of the commission's e-dividend campaign to enrol.
Adesoye was represented by the Permanent Secretary, Office of the Head of Service, Mrs Fiyinfoluwa Ogunbanke.
She commended SEC on its efforts to ensure that the era of non receipt of benefits of their investments became a thing of the past.
READ: Long queues resurface at Lagos filling stations
According to Adesoye, the introduction of e-Dividend presents an opportunity for civil servants to tap into the initiative to enjoy the benefits of their investments in the capital market.
"This event is meant to educate public servants on the operation of the E-dividend Mandate Management system and how investments in the capital market will give public servants opportunity to earn additional income.
"I am happy with this initiative and I believe that this will assist civil servants in Lagos State to claim their outstanding dividends.
"It will also enable them to receive dividends electronically."
The Permanent Secretary in Lagos State Ministry of Finance, Mrs Olufunlola Balogun, urged civil servants to invest in the capital market.
According to him, investing a reasonable portion of saved income in the capital market can fetch additional income and improve peoples' standard of living.
"For those who have invested in the capital market and have accumulated unclaimed dividends, it will give you opportunity to understand how to receive the unclaimed dividend and future dividends" she stated.