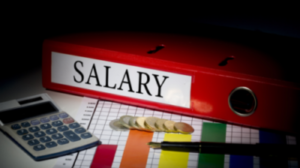 Nasarawa State Government says it has secured a N1.5 billion-loan from a commercial bank to pay local government workers' December salary.
Mr Haruna Osegba, the state's Commissioner for Local Government and Chieftaincy Affairs, disclosed this on Monday during the state's Joint Account Allocation Committee (JAAC) meeting in Lafia.
According to him, the decision to secure the loan ahead of the Federation Account Allocation Committee (FAAC) meeting was to enable local government workers to get their salaries before the Christmas and new year festivities.
He explained that local government workers in the state would still be paid between 65 and 85 per cent of their salaries due to paucity of funds.
He added that "as responsible government, we decided to source for funds before the allocation meeting to pay local government workers before the yuletide.
"However, the management of local councils would have to wait for allocation before they receive their overhead as it was not economically wise to borrow for overhead."
Osegba said the ministry had worked out all necessary documentation for workers to start receiving salaries from Tuesday, Dec. 19.
The state's JAAC had also borrowed N1.8 billion to pay local government workers' salary in November when the commissioner cited delay in FAAC meeting for the decision.