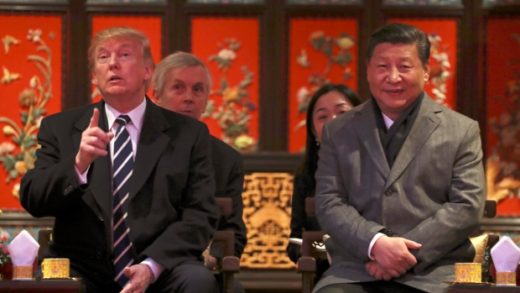 China's Foreign Ministry on Tuesday urged the U.S. to abandon its "Cold War mentality'', after a national security address from President Donald Trump in which he described Beijing as a threat to U.S. interests.
"We urge the United States to stop the strategic intention of deliberately distorting China and abandon the outmoded concepts of Cold War thinking and zero-sum game.
"Otherwise, it will harm others as well as itself,'' Foreign Ministry spokeswoman Hua Chunying said, before urging the U.S. to "meet with China halfway."
In a speech on Monday, Trump identified China as a major challenge to U.S. global power and influence.
In a 68-page document released alongside the speech, he called countries such as China and Russia rivals that "use technology, propaganda, and coercion to shape a world antithetical to our interests and values."
The foreign ministry hit back at that characterisation, describing China's global ambitions as benign.
"China will never develop itself at the expense of the interests of other countries and at the same time will never give up its own legitimate rights and interests,'' Hua said.