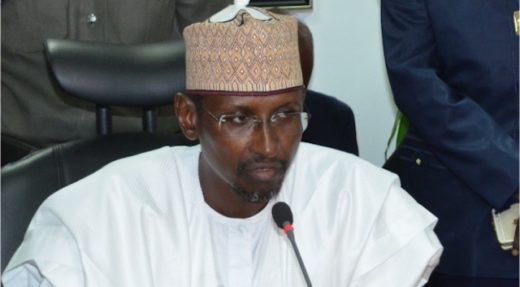 The Minister of the FCT, Mallam Muhammed Bello, on Monday, commissioned the five solar-powered boreholes recently rehabilitated and upgraded at the Kwali Waterworks.
Bello, in his address of welcome at the commissioning of the Kwali Water Supply Scheme, said the project was constructed many years ago but was abandoned due to lack of maintenance.
"We are grateful to the CGC Nigeria Ltd. for this laudable project. But I am not surprised that the company is doing this after 30 years of solid relationship with Nigeria," he said.
The minister said the FCT Administration had done its part by providing the facility and the machine it would use to power it.
He then called on the residents to protect and maintain it.
Bello said this would be to their advantage and benefit, saying the project was achievable sequel to the leadership of President Muhammadu Buhari who provided the needed support.
Mr Ishaku Yamawo, Coordinator, Satellite Town Development Department (STDD) in the FCT, said the Kwali Water Supply Scheme was constructed in the 1980s.
He said the waterworks stopped functioning due to lack of maintenance by past FCT administrations.
"In the Abuja Masterplan, there is no provision for the extension of water supply from the Lower Usman Dam treatment plant which supplies water to FCT satellite towns in the Area Council.
"But there is an urgent need to rehabilitate the existing water supply network in Kwali town to alleviate the challenge of water supply in the community,'' Yamawo said.
Mr Ye Shuijin, the Managing Director of CGC, a Chinese construction company, said the rehabilitation of the solar boreholes was aimed at improving access to potable water supply in the community.
"After rehabilitation, the scheme has been developed to comprise about 4,400 metres length of the new pipeline, five boreholes, five solar energy system and five water tanks.
"With a design capacity of 160m3 per day, it can supply potable water to 3,000 residents," he added.
Mr Joseph Shazin, the Chairman of Kwali Area Council, said the cost of the project in 2013 was estimated at N27 million, and it was abandoned then.
He said the council would ensure its adequate protection by providing the necessary security for all the equipment.
"We promise to work to make the project sustainable, because it will go a long way to relief the people of Kwali,'' Shazin said.