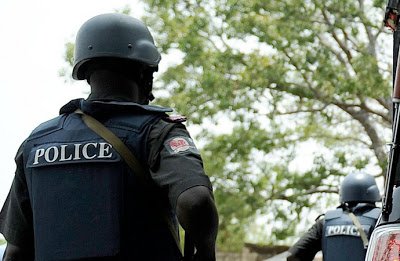 The Inspector-General of Police Intelligence Response Team (IRT) on Monday announced the arrest of six kidnap suspects and rescued a 76-year-old victim.
The Commander of IRT, ACP Abba Kyari, disclosed the arrest in Lagos, stressing that the suspects were arrested on Monday.
Kyari said following a report of the kidnapping of the victim, Elder Benjamin Okoye on Dec. 15 in Aba, Abia, and the subsequent demand of N80 million, the IRT Operatives Swung into action.
"Eventually, two suspected kidnappers were arrested in Aba town, who took combined teams of IRT Operatives and CPS Aba Police personnel to the kidnappers camp at Okpukwu Umuobo Area Of Aba.
"They were arrested at a 3-bedroom House rented and used for keeping victims. The ailing victim, Mr Benjamin Okoye, an Hypertension patient, kept without his drugs, was rescued alive.
"Four more kidnappers were arrested with bullet wounds inside the house as they attempted to escape," he said.
The commander said that all the suspects confessed to several kidnappings within Aba and other parts of Abia, stressing that four out of the six suspects also confessed to have formed their gang from the Prison.
He said the suspects claimed they came out of Prison in October, while they recruited others and started kidnapping.
"The two AK-47 Rifles used for their operations were recovered in a special compartment they constructed under their operational Golf Car with six magazines loaded with 180 rounds of live ammunition.
"There are efforts to arrest the remaining gang members," he added.

Load more