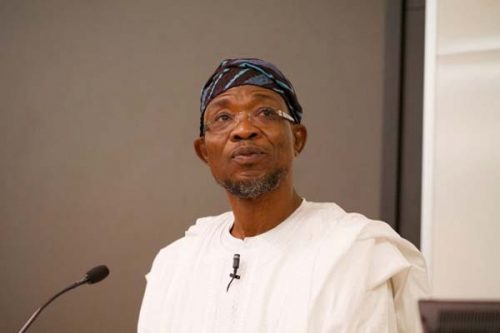 Osun Government on Monday announced the receipt of N6.3 billion from the Federal Government, being the third tranche of the Paris Club refund to the state.
Mr Bola Oyebanji, Osun Commissioner for Finance, announced refund to newsmen in Osogbo.
According to Oyebamiji, the state "Apportionment Committee", headed by former national President of the Nigeria Labour Congress (NLC), Mr Hassan Sumonu, would sit over the received refund, to decide and make necessary decision on how the fund would be disbursed.
The commissioner stated that the committee would act quickly to put the fund at the disposal of the entire people of the state.
Reacting to the development, Mr Adelani Baderinwa, the State Commissioner for Information and Strategy, said the availability of the fund at this time was the Lord's doing.
According to Baderinwa, "God has always been making things possible when it seems there was not going to be anyway.
"God has eased off financial problem which seems intractable by his miracle of the arrival of the Paris Club refund," he said.
Baderinwa said civil servants and the general people of the state would be financially relieved when the money was disbursed for the benefit of all.
He thanked the active and non-active public servants for their cooperation and support to the government since the state ran into financial crisis.
He urged them not to relent in this virtuous support that had made the progress and development of the state possible.
Baderinwa said he was sure that a new dawn of abundance and happiness would soon come to Osun.