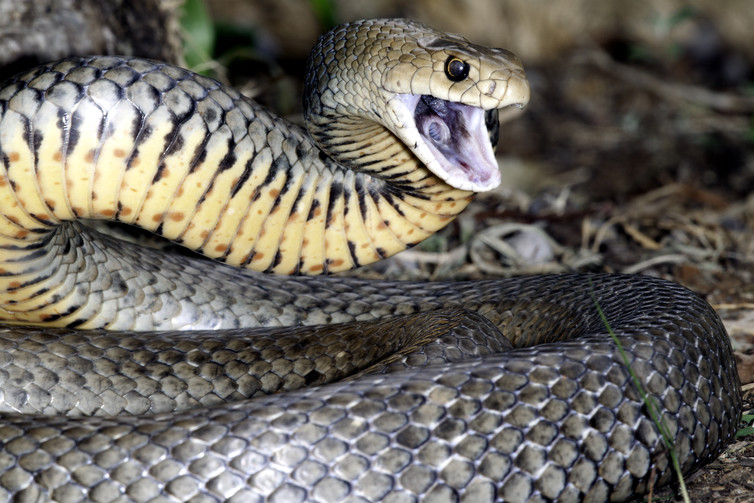 Federal Ministry of Health on Monday said it would introduce a surveillance system to ascertain the quantity of anti-venom needed to tackle the menace of snake bite in the country.
The Minister of State for Health, Dr Osagie Ehanire, made this known in a statement by Mrs Boade Akinola, Director, Media and Public Relations of the ministry in Abuja.
Akinola stated that the minister made the disclosure while interacting with officials of Tulsi Chanrai Foundation, manufacturers of anti-snake venom.
She quoted the minister as saying `to have sufficient supply and affordable vials of Anti-Snake Venom (ASV), prospective manufacturers must be willing to site factories in Nigeria."
According to him, the prevalence of snake bite according to recent records in Nigeria is 174 cases per 100,000 population, with an average of 5,000 to 8,000 cases recorded annually.
The minister added that establishing the company in Nigeria would create a "win-win" situation of creating job opportunities for Nigerians and available market for manufacturers.
READ:Senate President urges agencies to enforce drug laws
The media director also quoted Mr Sherring Thekekara, the Chief Executive of Tulsi Chanrai Foundation as
saying "technical experts would be engaged to come up with necessary modalities for the establishment of the factory in Nigeria."
He explained that the foundation would ensure availability of first aid boxes in all Primary Health Care Centres and posters would be produced in local languages for distribution to local councils.
Thekekara said the first aid boxes and posters were to create awareness and educate the masses on preventive measures against snake bite.
The ministry statement also quoted Mr Oyediran Fatai, the Desk Officer, Snake Bite, Federal Ministry of Health, as saying "snake bite was a major but neglected public health condition in rural communities of Africa, including Nigeria."
The desk officer says though Nigeria procures an average of 3,500 to 5,000 vials of anti-venom annually, the quantity is grossly inadequate for the number of cases, even though some state governments also buy.